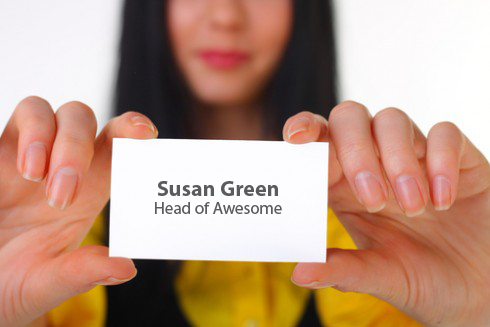 Writing an effective job advert is an important part of using any jobs board. After all, get it wrong and you could find yourself sifting through multitudes of irrelevant applications or worse, no applications at all!
A good job advert consists of several important elements, but one of the most important is the job title. Why?
It's the first thing that job seekers will see
It's the first keyword(s) which jobs boards assess for relevance
A well-constructed job title can therefore act like a funnel for your job advert by helping to attract better quality candidates and similarly reduce applications that waste your time.
Here are some top tips to help you write the most effective job titles for your next campaign:
Avoid internal job titles
Is the job title meaningful outside of your organisation? Don't alienate or confuse your target audience with internal jargon that makes little sense to jobseekers outside of your own organisation and sector.
Make it searchable with keywords
Jobs boards place more "weight" on keywords in the job title to help make the best match possible with jobseekers' search terms. Therefore, a vague or general sounding job title could be completely missed by jobseekers that use specific keywords to search. E.g. "PhD Research Studentship in Chemical Engineering" is more likely to attract better targeted jobseekers than just "Research Studentship".
Be specific
Using specific phrases in the job title will help to reduce irrelevant applicants e.g. use "Chair in Economics" rather than "Chair". Also avoid using abbreviations or acronyms that some jobseekers may not understand and are therefore less likely to search for.
Reflect the responsibilities
The job title should describe the main aspects of the job and if possible, also mention the level of work e.g. Senior Lecturer in Criminology will be better than just Lecturer.
Finally…always think like a jobseeker
Put yourself in the shoes of your ideal applicant. How might they search for a vacancy? Would they find the advert you have just written by using keywords? Try searching for similar jobs to the ones you want to advertise, or ask people in your organisation doing the job what they would typically search on
Like any good advertisement, a job advert has to STAND OUT. So by using a more descriptive, jobseeker-friendly job title, you will help ensure that your advert is seen and clicked by only the most relevant jobseekers – resulting in more targeted applications!