Say hello to the latest additions to the ever-growing jobs.ac.uk team…Anna Grundy, Kerry Walker and Ceri-Louise Downes!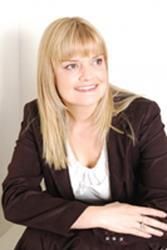 Anna Grundy (left)
Anna joins jobs.ac.uk as our new Office Manager and is responsible for leading and managing our large adverts team who carefully categorise and enter all job adverts onto the site.
Anna has extensive managerial experience in the telecommunications field and when not being busy for jobs.ac.uk, enjoys walking her dogs, Sonny and Monty, and is a keen participant in most sports, including windsurfing and snowboarding!
Kerry Walker (right)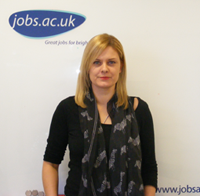 Kerry joins our UK sales team as an Account Executive for Higher Education and is responsible for developing customer relationships with our University customers in the South by helping to identify their recruitment needs.
Kerry comes from the world of media, having worked as an Account Manager for printed and online publications for a number of years, and recently relocated from the Cotswolds to live in Birmingham with her better half (a born and bred 'brummy'). In her free time, she loves going to the gym, music festivals, food, wine, Vegas, shopping, fashion, design and family!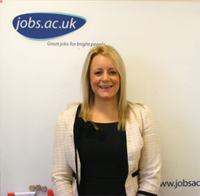 Ceri-Louise Downes (left)
Ceri-Louise joins our UK sales team as an Account Executive and will be responsible for developing accounts within the FE, Public Sector and Commercial arm of our business across the UK.
Ceri-Louise has mainly worked in specialist recruitment, which she has done across the UK, Holland and Australia, more recently working as a Business Development Executive within the FMCG space. Ceri-Louise lives in Rugby with her husband, Ryan, and enjoys going to the gym, horse riding, surfing, socialising with friends and family, travelling and shopping!
We all hope that Anna, Kerry and Ceri-Louise will enjoy their her new roles at jobs.ac.uk and being part of a friendly and exciting team!