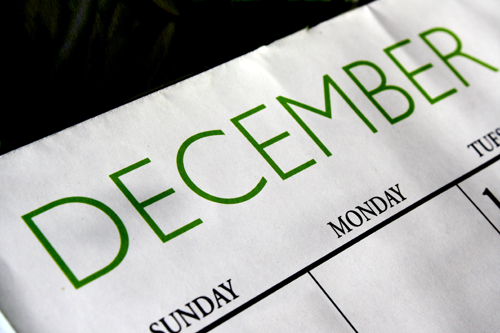 Putting off your recruitment until January? You may want to think again as research shows that December is a prime time to recruit high-quality talent – so you could be missing a vital opportunity!
Not everyone celebrates the holiday period!
The majority of our international jobseeker audience are based in countries which do not celebrate Christmas or take holiday in December. It's therefore essential you continue your normal recruitment approach all year round – particularly to attract the best international talent!
Less competition for talent
Snap up the best talent before any of your competitors who may think it's better to leave recruitment until the New Year.
Take advantage of a lighter workload
January is normally when recruiters are exceptionally busy and often inundated with CVs. Therefore start the New Year with a bang by getting your advertising, shortlisting and preparation for potential January interviews done during the quieter holiday period.
Highly active jobseekers
The extra free time that the holiday season often brings means that lots of jobseekers are frequently online (even more so thanks to smartphones and tablets) and thinking about their career status ahead of the New Year!
Start 2014 with your new employee in place
Hit the ground running and help free up much needed resources by having your new employee in place at the start of the New Year.
Not convinced? We also find that thousands of jobseekers use jobs.ac.uk in December and over the Christmas holiday period every year. For example, last December (2012) 678,132 unique visitors used jobs.ac.uk with over 13,000 on Christmas Day alone!
So make sure you seize the opportunity of recruiting in December and take advantage of more receptive jobseekers and idle competition!
Don't wait until January, advertise in December and save 20%!!
Furthermore, jobs.ac.uk are offering employers a 20% discount off the cost of any Enhanced Advertising booked and live on jobs.ac.uk between 1st December and 31st December 2013*
Pre-book your December advertising today by contacting Carl Freelove on +44(0)24 7615 0083 or carl@jobs.ac.uk
* Terms and Conditions of Offer


Discount only applies to Enhanced Advertising live on jobs.ac.uk between 1st and 31st December 2013 and booked directly by the employer. Please note to guarantee placement over the Christmas period, adverts must be received by 5.00pm on Wednesday 18th December 2013. Offer excludes Campaign Sites, Employer Videos & Basic Adverts. Cannot be used in conjunction with any other offer.