Being able to write an effective job advert is the first step towards ensuring you attract the best, and most relevant, jobseekers to your vacancy. Following these tips can help you to increase the visibility of your job advert and encourage more applications.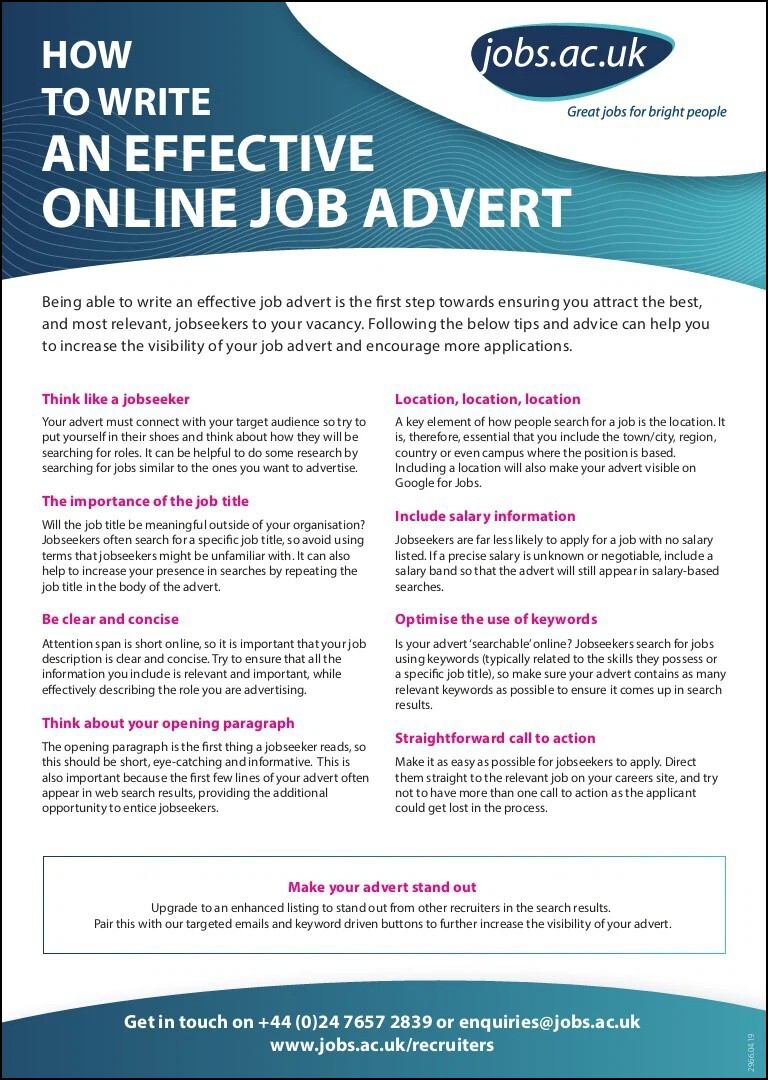 Download our guide to effective online advertising here
We can help with all of your online advertising, just contact your Account Coordinator and they will be happy to discuss your best options.