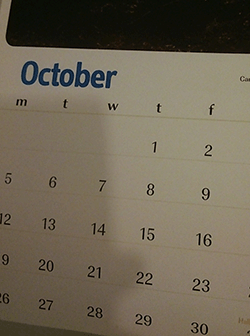 I'm currently seconded to an AHRC research project for two days a week, but it'll come to an end in mid-October. Where has the time gone?! We've visited loads of libraries, examined hundreds of Scots fiddle tune-books, documented it all, attended conferences and given papers, transcribed tunes, talked about metadata, blogged our progress http://bassculture.info/ and debated the functionality of our ultimate website, hms.scot (we've reserved the domain at least). Recordings have been planned, and concerts projected. At today's plenary, it dawned on us that there might only be another couple of plenaries; more to the point, we've reached the stage where the website needs a structure; and before we know where we are the whole thing will be over.
Where next? I'm lucky – I'm seconded from a full-time job. However, more research beckons, and we'll have to see if I manage to find a way of continuing my endeavours without forcing it all back into my dining-room alcove out of office hours! I'll do that anyway, knowing me, but it would be nice also to continue in a formal research capacity somehow.
With that aim in mind, I've signed up to a single-day event run by the AHRC in London, specifically for people about to end AHRC post-doctoral research. What worries me is that I may not even realise what I don't know about finding research funding. Does that sound weird? Put another way, I'm not convinced that "ignorance is bliss". Anyone that knows me will concur that I get very agitated if I think there's something I ought to know, but don't!