In career coaching we look to help people find out where they 'fit in'. We can use  a number of tools as well as a coaching/guidance discussion. There are a variety of tools on the internet, or in University or private career services that can help you find out more about yourself.
The first one to consider is the Holland Inventory that helps people look at their own abilities and look at 'congruence' (or where we fit in) between their abilities and the occupations they might want to consider.
John Holland developed the tool to help people decide what 'type' they were and thus what type of place they would fit into.  His work divided the strongest career interest among six occupational themes: Realistic, Investigative, Artistic, Social, Enterprising, and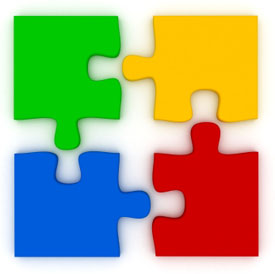 Realistic – Building, fixing, working outdoors Conventional (a.k.a. RIASEC).
Investigative – Researching, thinking, experimenting
Artistic – Creating, designing, expressing
Social – Helping, teaching, encouraging
Enterprising – Leading, selling, persuading
Conventional – Organizing, categorizing, recording
He felt that:
Occupation choice is an expression of personality and not random
Members of an occupational group have similar personalities
People in each group will respond to situations an problems similarly
Occupational achievement, stability and satisfaction depends on congruence between one's personality and job environment
The Six Holland Types in Detail:
Realistic – work with hands, machines, tools, active, practical, adventurous
High traits – practical, masculine, stable
Low traits – sensitive, feminine, stable
(Sample Occupations – construction, farming, architecture, truck driving)
Investigative – thought, analytical approaches, explore, knowledge, ideas, not social
High traits – scholarly, intellectual, critical
Low traits – powerful, ambitious, adventurous
(Sample occupations – biologist, chemist, dentist, veterinarian, programmer)
Artistic – literary, musical, artistic activities, emotional, creative, open
High traits – expressive, creative, spontaneous
Low traits – orderly, efficient, conventional, social, masculine
(Sample occupations – artist, musician, poet, interior designer, and writer)
Social – train, inform, educate, help, supportive, avoid technical skills, empathy, relationships
High traits – cooperative, friendly, humanistic
Low traits – ambitious, creative,   strong,
(Sample occupations – social work, counseling, police officer)
Enterprising – verbally skilled, persuasive, direct, leader, dominant
High traits – ambitious, adventurous, energetic
Low traits – intellectual, creative
(Sample occupations – lawyer, business executive, politician, TV producer)
Conventional – rules and routines, provide order or direct structure, great self control, respect power and status, punctual, orderly
High traits – stable, efficient, dependable, controlled
Low traits – intellectual, adventurous, creative
(Sample occupations – bank clerk, clerk typist, cashier, data entry
You can do the test on a number of sites (or just Google, Holland Inventory):
http://www.truity.com/test/holland-code-career-test
http://personality-testing.info/tests/RIASEC.php
It is said that Career Development is a "continuous lifelong process of developmental experiences that focuses on seeking, obtaining and processing information about self, occupational and educational alternatives, life styles and role options" (Hansen, 1976). Or put another way, career development is the process through which people come to understand them as they relate to the world of work and their role in it. The Holland tool might help as a starting point for you to decide on what is a good path to go into.
References:
Hansen, L.S., Career Development Education: Humanizing Focus for Educators, Journal of Career Development June 1976 3: 42-48, doi:10.1177/089484537600300107
Holland, John. Making Vocational Choices: a theory of careers. Prentice-Hall, 1973