There was a recent article in the tabloids recently about the impression having a tattoo gives to others. On the one hand part of me thinks, what should a tattoo matter, we shouldn't make judgments on how people dress or adorn themselves, it should only be all about competency and skills in job hunting. On the other hand people get tattoos done, because they want to make statement about themselves, and their personality and who they are. We can manage our visual brand as it were, and nowhere more so, than at interview.
Looking good or Looking the part?
As discussed in a previous blog, we all make snap judgments on people when we first meet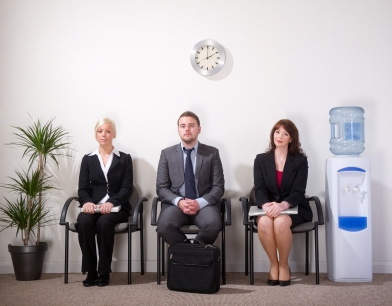 them, and it's been argued that we have evolved as a species to do this for survival. Appearances shouldn't matter, but really, you are often judged before you've even uttered a word, and especially at an interview.
The key thing in dressing for an interview is deciding what the impression is you want to give the organisation – and how best you can manage that. You are in control of this part. So, if you have done your research on the organisation, you will have an understanding of the culture and the type of dress worn there. Some careers advisers say go to the organisation on your day off and observe how most people dress. Most universities for example, are fairly business casual in dress, but with a fair amount of individuality. Professional business consultancies are more formal in dress code.
You can decide how much you want to show you are part of them through how your dress, but retain your style still.
Dressing up
At an interview you might want to show your 'crazy out of work personality, or that you're 'a radical free thinker'. But this is a big risk. You can't predict the reaction of the panel.
The best advice on how to dress at the next interview you have is to dress one level up from what you would expect to be wearing if you got the job. You will look like you are 'their type of person' and will fit into the team but you also show you have made an effort for the interview and take the job seriously. If in doubt, just play safe and go for a classic plain business suit.
7 things never to wear at interview
(yes these seem obvious, but I have seen them all!)
Very uncomfortable shoes. One lady I interviewed bought new shows that were so painful that she asked if she could take them off at the interview. It's not a killer at interview to do this – but it's not going to win you points. Go for smart dress – but make sure you feel comfortable – this was you can handle the uncomfortable interview questions better.
Go too casual – jeans and tshirt might be ok at interview at some places – but that's very rare still. At professional level, it's important to dress smart. Even for jobs that are say, student facing, it's still better at interview not to go totally casual.
Wacky ties –Unless you guarantee the entire panel will share the same humour to the tie, don't' wear it. I can't add more.
Too much bling – Don't accessorise too much and keep subtle make up – this is especially true for academic interviews. Universities are still traditional places and for some reason too much bling is not highly thought of and you can be perceived as a less serious candidate. Until the perception is changed, at interview, it's better to tone it down.
Too many piercings and tattoos – interestingly are this is increasingly common, and now probably unlikely to deter an employer. But it's probably again a good idea to tone down. If you can't remove them, keep any studs small and cover any offensive or obscene body art.