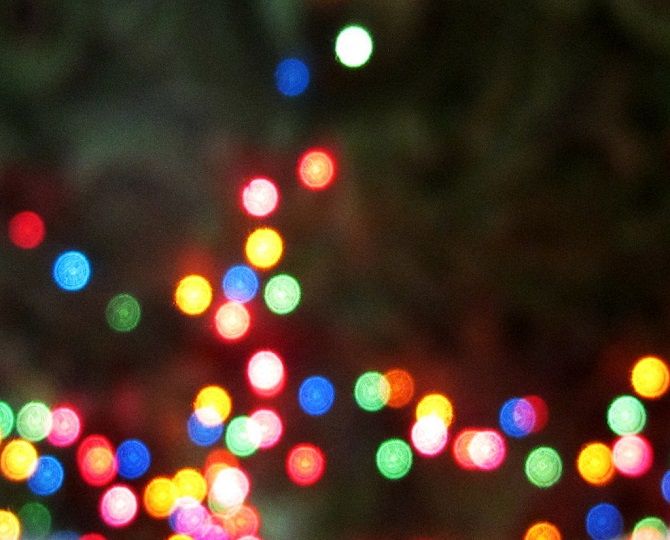 Irrespective of which hemisphere you currently live in, the conversation about academic leave this holiday season can bring up some uncomfortable truths for those studying or working. Social Media correspondent Sarah Wayland explores the conundrum of 'to stop or not to stop' when those around you take leave…
A few weeks ago, I began as a Post-Doc Research Fellow at a new university. The plan had been to move from my post as a Research Associate to Research Fellow in the month prior to the holiday break. The choice about starting later in the year was about getting settled in the new position, prior to taking some academic leave, so that my break wasn't consumed with thoughts about what I might be stepping in to. Universities in Australia commonly have what's known as a 'close down' period. A few days of concessional leave between Christmas and New Year, offered to provide some work/life balance for those lucky enough to be on continuing or temporary contracts. It's been just over a year since graduating from my PhD candidacy and that means it's a year since the idea of non-stop work (carrying my laptop to every family holiday for three years) became a distant memory for me. So much of academic life is framed around the work we do – to find new ways to collaborate with others, to seek out grants that allow us to delve further into our niche area and to write up the outcomes of what we have spent a little or a lot of time exploring. The proverbial carrot that dangles when the holiday season or potential leave approaches, spurs on that little whisper in our ears, 'maybe I can finish those papers, write those grants, and find ways to plot out the year ahead' when the universe is a little quieter.
So how do we decide whether or not to create that space?
Academic blogger 'PhD in a hundred steps' reflects on this urge to move forwards, to 'crack on' through the holiday season and whilst it's a noble thought, to find space to finish what's on our to do lists, energy levels must also be acknowledged. She suggests asking yourself what the purpose of forging ahead is when perhaps your cup is already empty. As academics, we are often caught in the liminal space of respecting that downtime offers a chance to recharge the batteries, in order to spur on creativity, but that too much time away can make it difficult to restart. In deciding what is best to do, a pragmatic approach might be best. I spoke to Rachael, a PhD student from Australia suggests that when pondering the holiday break;
 '(it's a ) good idea to write on a piece of paper the pros or cons of both stopping and not stopping, as we've all been in both places, to a large degree the choice will depend on what's come before this point and what lays ahead'.
She suggests thinking about how long it's been since you have last had a break, whether there has been enough family time of late (hint: without your laptop screen obscuring your view of those loved ones around you) and whether or not there is any other break scheduled in the near or distant future.
Perhaps the conversation is not as straight forward as the questions we sometimes ask ourselves. A break can be viewed in different ways that might not resemble the traditional concepts of 'taking leave'. Whilst productivity experts identify that the secret to enhancing your output is to take academic leave, there can be a space in between all or nothing such as;
Interact less. Limit the checking of email if you have chosen to take a break. Being drawn into workplace issues, viewing correspondence from supervisors, editors, grant applications can draw you back into conversations you might be choosing to take a break from. Step away.
Reflect & plan a little. Schedule in some time each day to record and reflect on the work you may have been doing – jot down ideas, identify thoughts you might not have had space to reflect on, list plans for your return. This allows you to maintain momentum without delving back into the workspace.
Identify a holiday reading list that provides both pleasure and functionality. Read journal papers that piqued your interest throughout the year that you never quite got to. You never know, it might springboard some creativity for you. Perhaps read books by authors who connect with your writing style or simply read for pleasure.
Challenge your feelings. I know in the later stages of my PhD that I felt an acute sense of guilt when not working diligently on my thesis at all times, coupled with the realisation that my best work was not born out of continuous work. Allowing yourself other joys, enables you to keep on bringing your passion to your research.
Success has many forms. Non-stop work doesn't always equal success – listen to your emotional health needs as well as working towards your career goals. Think about what success means to you.
When we live and breathe the work we do, our work begins to become part of our identity. If you choose to take leave over the holiday season, give yourself permission to tap into those parts of your identity where fun and frivolity might exist. Maybe I'll use the close down period to take literal leave from my work as well as metaphorical leave from the thoughts that swirl around my head as I plot out my early career research life. Wish me luck!