What should you never add to a CV?
JobMob has a great set of very cringeworthy things that people have added to CVs in the past:
Here are a few nice extracts:
My previous boss told me I'm not accurate enough. But my parents told me I can be anything.
I have a problem expressing myself. You have to see me in person.
Please overlook some of my personal qualities and interests.
I expect my salary commiserate with my experience.
And my personal favourite under the interests section  of someones CV: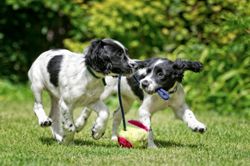 Playing with my two dogs (They actually belong to my wife but I love the dogs more than my wife)
You can have a read of some more on their site:
http://jobmob.co.il/blog/funniest-resume-mistakes/
I see CVs every day and there are always 'interesting' things written on them. One person had the whole second page devoted to her love of vampire fiction and the Twilight films in particular. She had read that CVs in the UK  are expected to have a section on Hobbies and Interests, so she really went to town on this section. As sweet as it was, I felt the investment back she was applying to might not have thought so and they probably wanted to know more of her internship and her masters in economics (like totes).
But what should you totally avoid? In my view these are the obvious main ones:
Unless the post requires you to follow a certain faith, then this aspect of your life is considered private. If you later need to make special requests (observing religious holidays, time off for prayers etc) you should talk through these at the time of being offered a job – or once you've joined. You don't need to go into details on your faith, but of course activities related to your faith (community and charity activities) that highlight relevant skills are all fine.
Again, unless the post requires this, its best to leave off the CV. You don't know who is reading the CV and what judgments they may make. These are your beliefs so unless pertinent to the post – leave them off.
Big gaps in employment history with no explanation
They say cover ups are thought of as worse than the crime. Don't let employers jump to wrong conclusions and ensure all dates in your CV are covered. Even if was time out looking for work its better to explain this.
Pessimism such as being negative in your job descriptions
Its surprisingly common for people to put negative statements on a CV about existing or last employer. You need to find a polite and positive message instead. People make judgments on you, that's what selection is all about – so try to give the best impression of you as possible.
Your date of birth is not relevant to your employer, what is relevant is whether you are capable of doing the job and that has nothing to do with your age.
Your CV must focus on your strengths and abilities and you need to be deflecting attention from potential weaknesses and must accurately reflect your personality. Adding extra information that isn't relevant or causes people to react in the wrong way isn't worth the risk of not getting an interview.