In order to discern among highly competent and suitable applicants, selection procedures are increasingly choosing mixed methods of recruitment: presentations, assessment centres (comprising various tasks and group activities), even psychometric tests… You may find your initial excitement at gaining an interview slowly being replaced by performance anxiety; it's not about simply presenting knowledge, it's also about presenting yourself.
Here are some tips and techniques to help you through the day:
'Failing to prepare is preparing to fail'
Worries can be dispelled (or at least held at bay) by good old preparation:
–          Speak to people who have applied for similar positions recently and with relevant knowledge and experience in the field
–          Familiarise yourself with recent debates/issues/documents pertaining to the job and its role
–          Think what typical questions you may be asked e.g. why are you applying for the role, what you would bring (aside from tea and biscuits, though that may give you brownie points)
What are your strengths and weaknesses?
Rather a clichéd interview question but worth thinking about: what experiences have you had and how have they developed your knowledge and skills that will transfer to the role? Think about what you value and try to convey this; the more true you are to yourself the more easily what you say will flow, and the more genuine your response will be.
In a similar vein – don't try to be someone that you are not, or try to say what you think they want to hear (but do remember to answer the question they ask, not the question you wanted to hear!)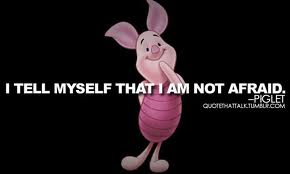 Presenting yourself
When asked to deliver presentations the interviewers are not only interested in the content of what you have prepared also how you engage with them:
–          Don't hide behind Powerpoint: the interviewers are probably able to read. Have some key points but elaborate in your own words, staying relevant to the topic. Use your own examples and ideas.
–          How much to 'act'? Some may say that to present well you should seem at home at RADA. Evidence does show that acting confidently can increase how confident you then feel (standing tall, using the space to be a presence). But we're not all natural amateur dramatics. You can stand your ground, asserting yourself and your ideas, without having to exude overconfidence.
–          Bravery and strength can, ironically, be demonstrated by overtly acknowledging perceived weaknesses. Once you say, for example, "I'm aware I'm quite softly spoken; can you hear me ok?" or "I apologise if my voice is shaky; I'm a little nervous", you then don't have to try to hide it – you can just get on with what you're presenting!
Look into the eyes, not around the eyes!
When interviewed by or presenting to a panel, ensure you make eye contact with each person.  Seeing individual people, rather than a collective group, can also make you feel less overwhelmed.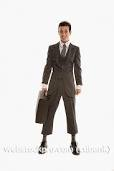 Just like you wouldn't dress to your interview in clothes too big or small
…It's about the right fit. You are interviewing them too: Are they the right employers with the type of prospects that you are seeking? Does the role and what it entails fit with your main areas of strengths? Ask them questions. Forget about the other applicants, and everything else that's out of your control, and just think about what is being asked of you – using yourself and your experiences in your answers.
Whether you like the stage or get a bit of stage fright, the space is yours for that time – be yourself.