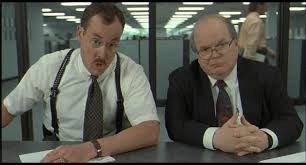 As far as interview questions go, it's a classic! From talking to clients I've noticed that although it should be an easy question to answer, it still causes a fair amount of panic. The inherent vagueness of the question gives you enough room to say anything and therein lies the problem. It's so vague that it gives you enough rope to hang yourself by either saying too much or not giving the employer a relevant answer to the role.
So let's dissect the problem, what does the interviewer want to know?
First and foremost, the interviewer doesn't want a blow by blow account of your life. The interviewer wants the information that is relevant to them and the role being offered. I've often found that clients open with information about where they are from or how many brothers or sisters they have; unfortunately this is the wrong way to go!
By asking this question the interviewer also wants to know how you will cope in an unstructured situation. This will help them to see whether you would sink or swim if left to your own devices. Give your answer structure by following this step by step guide!
Tell them about your relevant experience
Start by telling them how many years of experience you have and follow this up by talking about your most relevant, recent experience. The interviewer wants to know why you're the right person for the job. Talking about your recent experience helps to show them why you're that person!
If you have relevant qualifications, let them know
As well as experience an interviewer will want to know if you have any relevant qualifications. Notice I said relevant there! You may be proud of your first aid certificate or 100 metre swimming badge but unless the position is for a lifeguard, leave it out!
If you really want to impress don't just tell them about the qualifications you have, let them know how that qualification has helped you in your previous roles or tell them what you found most interesting about the course.
Tell them about your accomplishments
Your achievements are going to be the icing on top of the cake. They help to show that your experience and qualifications have taken you places and that you've achieved results.
One personal insight
This last one is purely optional and is best used when you feel you've built up a good level of rapport with your interviewer. Once you've wowed them with your experience, qualifications and achievements you could include a little insight into who you are. In the past I've dropped into the conversation that I'm a rock climber. From this we ended up discussing decision making and risk, leadership and a love for the outdoors.
Remember to keep it short and sweet
Trust me there's nothing worse than asking this question to be subjected to ten minutes of waffle. Keep it short, relevant and interesting!
Have you struggled with this question in the past?
Have you developed your own perfect answer to this question that has helped you in past interviews?
Are you an interviewer who's been bored to tears by someones life story?
Get involved in the discussion below and let us know!