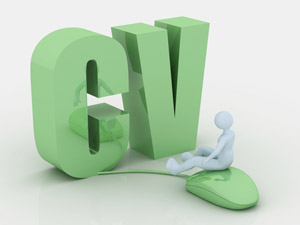 This is one of the most common questions I get asked. I'm asked if I would recommend Times New Roman in 12 or go for a Calibri in 11. Is a picture ok to add? All this is important – but it's nowhere near as important as what's on your CV. I know that sounds obvious, but it's something people seem to forget. They also seem to forget how essential it is target a CV in relation to the job they are applying to.
It's generally going to be your experience and skills that sell you. So make sure the first part of your CV focuses on your greatest selling points. You might even have a personal profile – short and snappy one is best (around 4/5 lines max). You could write in this bit the relevant projects you've worked on, and key accomplishments you want to highlight. Use words that show that you did what you say you did – quantify the results of your achievements where you can. You do need to make a good impression. Don't worry about 'over selling' yourself. At least at first draft, go for the big sweeping statements – then cut it back if it looks too over the top.
The most important thing of all is to tailor your CV. That's the best way for it to stand out. If you were recruiting for that post – what would you look for? Tailor your CV to each of the posts you apply for. Edit out anything that doesn't support your application, but also make sure the rest of your CV supports your main focus. Make sure you show that you meet as many (ideally all) of the criteria required for the job on your CV.
The style of your CV is something worth looking at too of course. There are three main CV styles: chronological, functional, and combination. A chronological CV lists jobs in reverse chronological order, with the following information: education, employer, location, dates worked, and a description of job duties. A functional resume, rather than highlighting individual jobs, emphasises the job-seeker's abilities. A combination resume is a hybrid of these two formats. As on a functional resume, abilities are stressed. If you want to go into a job that is building on your current role then a chronological is best as it shows continuity. If you want to change career direction and want to emphasise the transferability – think about a hybrid or functional CV. Here you'd bring to the front page (maybe out of date order) some relevant previous job or experience you had that shows you have the recent skills, or at least a foundation level of skills in the new area. You can expand on your motivation and interest in the job, and outline your suitability in more detail on the cover letter,but remember, often an employer will check the CV before reading the cover letter, so it's important to make a good 'first' impression on the CV.