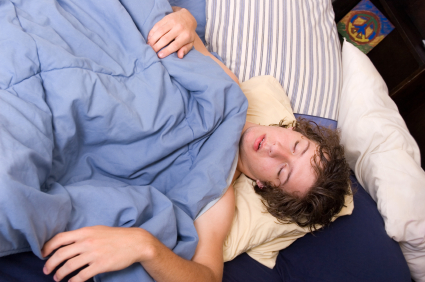 The prospect of a long hot summer ahead with a houseful of teenagers may not be filling you with delight.  So how do we get our teens off the sofa, out from under the duvet and into the workplace?
The first thing to do is to make sure that the motivation to work is coming from your teen, and not from you. They are going to need dedication to find work, and will need to convince employers they are really committed . If you find you are starting to nag, prompt them to think about what's in it for them:
• Money – especially useful if they are saving up for something, like attending a festival
• Independence – from being under your feet and having to keep asking you for cash
• Work experience – which will help on their UCAS form and to get part time work later on
• Job testing – A chance to find out about the kind of work they like doing
• Social Life – A way to meet new friends
OK, so now they really want a job. Where can they look for one in today's tight job market?
The first place to look is close to home. Word of mouth is the best way of finding work for teens. Get them to ask all their friends with part-time jobs if their employer needs someone to help out. They can ask family friends, their friends' parents and siblings, neighbours – basically any adults they know – to let them know if they hear about any summer jobs.
Help them put together a basic CV. Include any kind of work they have done, paid or unpaid, including school work experience, childminding and so on as well as information on extra curricular achievements, such as sports, societies and school awards as well as hobbies. This is all evidence of personal qualities, which are often more important than formal work experience at this age.
Suggest they pop into local shops, restaurants, pubs (if they are over 18), supermarkets, petrol stations and other small businesses in person with their CV.  It helps if they can show they are keen, available at short notice and flexible about hours. The smaller the business, the more likely the owner is to recruit informally – larger businesses are more likely to ask for an online application.
Local recruitment agencies can be a good source of retail, leisure and catering jobs for those with a little bit of prior experience.
Tap into their entrepreneurial spirit. A small ad or a local leaflet offering babysitting, childminding during the school holidays, washing cars or mowing lawns in the neighbourhood can often lead to a thriving little business. Selling their, or your, unwanted stuff at car boots, on ebay and other websites can also give them some extra pocket money and a sense of achievement.
Finally, if they are struggling to get paid work, suggest they try volunteering or spend a few days work shadowing at your or a friends' place of work. Work experience is not just for school time. This is fantastic experience for their CV and might well lead to paid work later