Progress is often about putting one step in front of the other. When that becomes tough podiatrists step in! That's why today we have a special guest post from the Society of Chiropdists and Podiatrists to give you the lowdown on working as a podiatrist.
" I want to work with people" – the Podiatric perspective
Many people who are considering their career options make working with people one of their key requirements. For many the second driver is working in a caring professions such as nursing, social work or physiotherapy. For some the driver is to be their own boss and run their own business.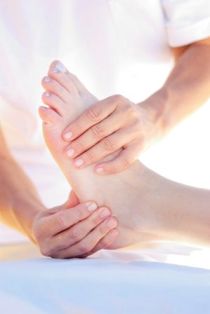 What if you could tick all three boxes?
Podiatry is a profession allied to medicine that many people know very little about.
As a Podiatrist you get to work closely with people, a majority of your work is taking care of people and there is a flurishing private sector with space for more businesses across the country.
Mention the word feet and often people screw up their face & shake their head.
But do you really know the full story?
Think about it:
How many times do you use your feet every day? Now multiply all that activity by the number of people in the UK. Now consider the things that you do every day that would be difficult or impossible if you were having problems with your feet or legs? Then think about how not being able to do those things would affect your life.
Now you are starting to see the importance of podiatry in keeping people active  and maintaining their quality of life.
Feet and legs are so vital to our everyday lives and having problems that cause pain and disability can have a huge impact on people's mobility and their ability to live their lives and do the things the want to do.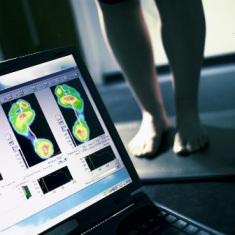 As a podiatrist you would have the knowledge and the skills to play a major role in treating these conditions and maintaining the mobility and quality of life for hundreds of people.
Podiatrists cover a wide area of clinical practice for instance did you know that:
When a child has a problem with pains in their legs or tripping, the assessment and prescription of orthotics (insoles) can be done by a podiatrist.
When a patient with diabetes develops numb toes a podiatrist can assess and diagnose the problem and provide ongoing clinical management.
When a teenager has an in growing toe nail, a podiatrist can perform the surgery to resolve the problem including administering the local anaesthetic.
When an elderly or disabled person is unable to reach their own feet, podiatrists are able to provide simple foot care to help keep them mobile.
When an athlete has a recurring knee problem a podiatrist can undertake the assessment and management to get them back on the track.
Also did you know:
If you have been a UK resident for at least 3 years you will have no tuition fees to pay while studying your podiatry degree at University.
There are only 13 places in the UK you can study for a podiatry degree.
In the NHS salaries for podiatrists start at over £21,000
Podiatrists work in many professional sports clubs including football and cricket clubs.
Running a private practice either as a lone practitioner or with other healthcare professionals can be very rewarding and lucrative.
Qualified podiatrists can undertake further training to practice podiatric surgery
As a podiatrist you work along side lots of other health care professionals including doctors, physiotherapists, specialist nurses and consultants.
Working in your own private practice, the NHS, commerce & industry or in Universities is possible as a podiatrist.
Podiatry is practiced in many countries around the world so podiatrists have the opportunity to travel & work overseas.
Over 50% of applicants are mature students i.e. career changers, so you'll fit right in
One thing you will notice is that podiatry is all about people. The people you treat and the other professionals that you work alongside everyday.
So if you are looking for a very varied, challenging and rewarding profession that provides the possibility of flexible working, good career progression and involves working with lots of different people then you should definitely think about podiatry.
Podiatrists keep you walking for life
For more information please visit: http://careersinpodiatry.com/
Call: 0845 450 3729
E-mail: ah@scpod.org
Join us on Twitter: @PodiatryCareers