We're delighted to share this guest blogpost by Alex Conner, Senior Lecturer in Medical Sciences at the University of Birmingham. Alex addresses some of the themes that he spoke about at the Vitae Hangout on "Successful career planning for researchers" alongside our own Fiona Colligan. His advice is clear and his experienced perspectives are useful to early career researchers and PhD students.
I wanted to summarise some of my thoughts on the concepts that came up in the discussion.
1. I hate networking but is that how I get a job?
Make friends not networks.
My best advice is to disengage with the cringe-worthy side of corporate buzzwords wherever possible. I often think that the word "networking" is the problem rather than the concept. I have lots of friends and talk with them about our work when it is appropriate. Some of these people in the future, might be useful people to discuss a work problem with. Some will not.
Connecting with people in many fields including one's own is fundamentally important to inform your own research. My experience has proved time again that the trick is to just find people with interests in common with you (as broad as you can possibly make it), and not to think that you're just doing it to get a job.
The most qualified colleague in the world will not be a great "network" if you have no motivation to pick up the phone and chat. For promotions and career development, remember HR practices help avoid the 'old boy's network' a bit but it's still people hiring people.
2.  Skills for non-academic careers?
Over the past few years, I have tried to redefine the three cornerstones of my academic career. These are usually in a contract as Research, Administration and Teaching. I prefer to describe these skills for a non-academic community as:
Innovation, Communication and Project Management.
These skills are three key requirements of industry, and through novel research, papers and seminars, and managing one's own project with a supervisory team, all research students have CLEAR AND SPECIFIC EVIDENCE of these three skills. Who else can say that?
This makes it very clear how anyone with a PhD is not only capable of making the switch to careers outside of academia, but how a seemingly "off topic" project can be described as a training ground for transferrable and desirable skills.
3. Career mentors
Another topic that came up was "having a career mentor".
I cannot stress enough how valuable it was to have a critical friend from the more senior ranks to question what I was doing, tell me where gaps in my CV were, and to give guidance about good ways forward so that I could achieve my career goals. The first conversation being "what ARE my career goals"? I really had no idea.
It's very hard for us to do that for ourselves. There is a very clear value in having a little space to think selfishly in the company of someone a little outside of your work environment. Preferably someone with "no horse in your race". For a mentor, don't choose someone who wants you to do something for them. You need advice on career development combined with "no attachment" to your career choices. Start by asking your department head if they have a mentoring scheme set up already: most of academia does.
4. Difficult supervisor conversations
When it comes to handling your supervisor, my advice is to approach your supervisor(s) with a solution and a vision of the future.
It is much easier to say 'yes' to a solution than to think of solutions to a problem. Too often, busy supervisors don't have the time to give problems enough consideration. But if you make it easy for your supervisor to just agree with you (or not!) then you'll probably get a more useful response. It is also important to remember that by saying 'yes' to you, you are giving your supervisor the gift of helping someone. Ask yourself how you feel when you have easily been able to do someone a favour. Give them an easy way to feel like that by simply saying 'yes' to your solution.
5 Do what you love doing
This is far easier to say than to do. If you know what this is, then congratulations, you are definitely in the minority but you are very likely to be successful. For everybody else (including me for many years), what happens if you're not sure about what you like doing? Unravelling that is a book in itself but I will share two ways I figured this out for myself: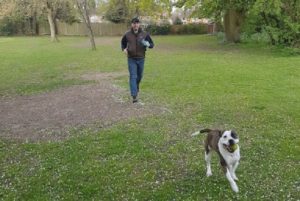 Firstly, start to think about what you enjoy doing so much that your mind turns to thinking about it in the "idle" moments (in my case, when I am walking the dog). I realised I was ignoring my upcoming research paper and thinking about the best way to explain how the heart works and make it funny and interesting.
Secondly, think about the aspects of your professional or student experience that felt a bit like you were not really working (we call this skiving in the UK). This is different for everyone and can be surprising. Was it presentations? Writing? Teamwork? Organising? Researching in the library?
This was a very useful and eye-opening exercise in my own life and led to a sea-change in my career. I moved from being a bench scientist to a science communicator and every day feels a little bit like a hobby day.
About the author: Dr Alex Conner (@alexconnerbham) is a Senior Lecturer in Biomedical Sciences at the University of Birmingham, a Senior Fellow of the Higher Education Academy and a Fellow of the Royal Society of Biology. Alex teaches "the easy bits of the medicine course before we need proper doctors" and has a small research group studying the structure and function of proteins in health and disease, especially heart disease and brain injury.
Alex increasingly works in science communication, facilitating discussions, talking about science to people without a traditional science background, and showing off on stage.
Image credit: Images belong to Alex Conner and are used with permission.