After 3 or 4 years of (hopefully) hard work you've finally done it. You've managed to do what at times felt impossible and you've bagged the degree that you were hoping for. The next stage is selling that degree and your skills to an employer. It's easy to assume that having the degree is enough, but most employers will need you to spell it out for them; why should they hire you?
Spell out your relevant experience
More and more graduates these days have built up a little professional experience alongside studying. If you've completed some work experience, a summer placement or a sandwich course, now is the time to shout about it from the rooftops (not literally, that would be weird), but do make sure if its prevalent on your CV. Remember, when writing your CV The most important information for an employer should be on the 1st page of your CV. If you haven't got any directly relevant experience, don't panic, there are other ways to show an employer that you're worth employing.
Highlight any relevant extra-curricular activities
By extra-curricular I don't mean the regular rounds of pub golf
or the 247 hours you spent playing Call of Duty (if only employers understood that sort of dedication). Ideally I'm talking about an activity whereby you've picked up some relevant skills or experience that an employer might be interested in. If you've been a course rep you'll be able to show leadership, public speaking and negotiation skills.
If you've taken part in any charity fundraising, that could help to give them a taste of your caring nature or motivations. There are many activities that at first glance might not even seem worth mentioning but they can sometimes make a difference. One of my friends included that he'd ran an end of year party (essentially a massive house party) but when he got to an interview he managed to show that he had organisation skills by discussing how he'd 'booked acts' and 'organised the sound system'.
One thing to remember is that increasingly your online reputation is being taken into account. If you have a favourable online presence through social media activities or blogging, don't be afraid to draw attention to them. Digital skills are a hot topic at the moment and it could help to set you aside from other applicants.
Emphasise the soft skills that you've gained through your studies
A recent survey of 198 employers showed that when employers are taking on graduates they are more interested in soft skills such as good communication, organisation and leadership skills.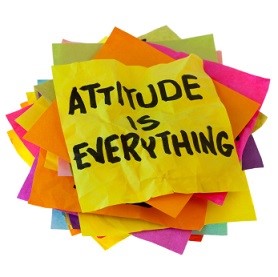 Recruiters have known this for some time and often focus on hiring based on attitude and drive rather than technical knowledge. Technical skills can be taught whereas the right attitude is harder to teach, you either have it or you don't!
The further you get into your career the more important technical knowledge gets. 2 years after graduating technical knowledge moved up the rank of importance from 24th to 2nd place.
I often find that employers are looking for critical thinking skills or the ability to analyse data, spot trends etc. Including information about your dissertation showing how you've investigated an idea, evaluated and presented the findings can help employers see how they could train you to be of use to their business.
Be selective in the information you include
It's important to remember that in your CV you only have a limited amount of space to impress an employer. Choose the most relevant information to that specific employer. If you're a levels aren't quite up to scratch for example, don't feel that you have to include the grades, the subjects will suffice. Unless your grades are essential for access to a specific graduate scheme, focus on your selling points and achievements to impress the employer in question.
If you're writing your first CV and finding it a struggle, there are loads of useful resources to help you here and of course do feel free to drop me a message in the comments.