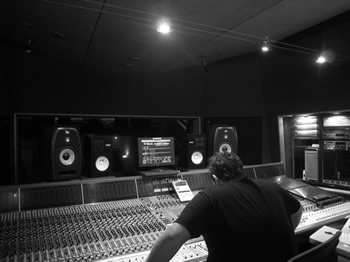 Today is a proud moment for me; I've just found out that my nephew has got into the Academy of Contemporary Music to study Electronic music production! Interestingly, he studied performing arts at college but has got into the degree on the strength of his musical prowess (he's a classically trained pianist) and on the quality of his music production to date.
However, one question I regularly get asked by clients and parents alike is; is it worth studying music production at university?
Well to be honest there is no right or wrong answer. I know a fair few producers who have studied it at higher education level and some have made it and some that haven't. The difference between those that have is the amount of experience they got along the way, a little luck and obviously bags of talent and confidence.
With this in mind I thought I'd put together a list of things that I'm hoping will help my nephew and others make the most the most out of a degree in music production.
If anyone wants to add to this list please pop your tips in the comments!
Study hard – There's no point paying all that money if you're not going to put the time in. This is something you love so be sure to give it your all.
Befriend your tutors – OK, whilst the saying might go that "those who can, do; and those who can't, teach" in my view your tutors are going to have lots of amazing knowledge to impart. The better you get on with your tutors and lecturers the more willing they will be to help!
Produce music everyday – The truth is you're going to bebusy a lot of the time with the academic side of things, but be sure to give yourself some time to produce your own music. The more you make the better you'll get!
Produce different types of music – All music is connected and understanding different styles and genres will pay dividends in the future.
Collaborate with a wide variety of people – Collaborations with other producers, singers and instrumentalists will all help you to perfect your craft. By doing so you'll also build up contacts that might be useful for your future career.
Get experience – Whilst you're at university there may be opportunities to produce music or soundscapes for other students that are studying film or video production. This will be a great way to get expand your skillset, get experience and build a portfolio for another area of the industry.
Network with promoters, DJs and radio presenters – This group of professionals are the nuts and bolts of the industry. They control the dance floors and airwaves. If you can get them on board your one step closer to actually making some money out of your music.
Work hard but definitely play hard – This is the entertainment industry and the best way to meet all the DJs and promoters is by doing a little partying and generally being well known on the scene. The key is to do it responsibly as it's amazing how quickly you can blow your student loan on vodka and kebabs.
Confidence is key (but don't be cocky) – To make it in the music industry you'll need the confidence to push yourself out there and meet the movers and shakers in the industry. Be confident but avoid being cocky. There are lots of people making amazing music; the difference is being able to 'work the industry'.
Marketing is essential – Possibly the most important thing other than talent is your ability to market your wares. Social media/digital marketing will be an essential element of your marketing mix so make sure you have a presence on all the major social networks.
Are there any tips that you think should be added to the list? If so, please pop them in the comments below!