Content provided by Andy Tattersall.
twitter:  @andy_tattersall
Part 1
One of the biggest barriers for early career researchers when trying to build a scholarly profile on the web is that they do not feel they have the permission by senior colleagues to do so. This denial to engage with such as social media and technology is not an explicit one, more often a subtle self-conscious one in that; "I don't think my line manager or department would approve if I tweeted." There are a few reasons why this happens, firstly because the junior academic perceives it is just not allowed. As less experienced academics, they may be cautious of the reaction they might get once they set up a blog or make a video. Secondly because their senior colleague may see it is a distraction and waste of time, or that they just do not understand these new forms of communication and sharing. They may also have genuine concerns that the junior academic might start saying and sharing content on the web that affects funding applications or the reputation of the institution. So the best way to negate these problems is to decide why you are going to use such as Twitter, blogs, Slideshare and video – to name but a few – as part of your work and profile.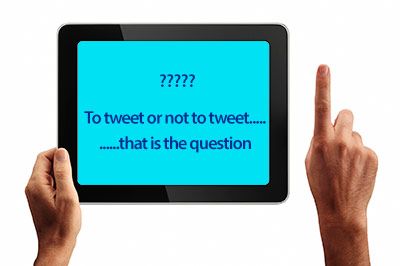 Technology is a fickle beast, websites come and go and how they are used changes throughout the course of their lifespan. When choosing and using  teaching and learning technologies, a pedagogy is applied as to why a technology might be employed. In research it is much less the case as researchers usually do not have aligned professional support such as that of learning technologists. So for any junior researcher wanting to dip their toes into the digital world on a professional level, there are several examples of how they can do this. Below are just a few which can help build evidence when speaking to their line manager or even future employer.
Being a digital academic helps build a network
One of the biggest problems early career researchers face is that of trying to define and mould their status within academia. Trying to get published, share ideas and find opportunities to deliver talks can be very hard if no one knows you exist; and have yet to publish any substantial work. Tools like Twitter, ResearchGate, Mendeley, Piirus and LinkedIn are good for discovering like-minded academics and aligned professionals. By sharing and discussing your ideas and latest discoveries you can make a visible impact within your network that if curated properly will share useful content back. Some of these platforms put you in direct communication with professional bodies, fund holders, journal editors and event organisers. Obviously this does not mean you will get immediate invites to write or present, but by being connected you have a better chance of you and your work being seen by these people and organisations and being able to engage them with your research. If they find what you are saying and writing relevant they will share it to wider audiences and in time you will get people contacting you about your work, it is just a matter of patience.