LinkedIn describes itself as 'the world's largest professional network with 300 million members in over 200 countries and territories around the globe.' As an academic, you might consider LinkedIn simply because this is where you will find a vast majority of your academic and professional colleagues.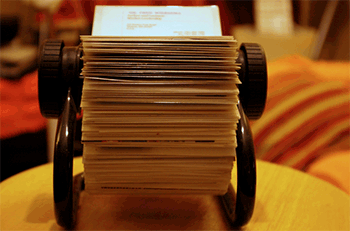 LinkedIn is essentially the 21st century version of a rolodex (a paper desktop card holder younger readers!). If you conduct a search in LinkedIn's people search for 'academics', you will yield a return of over 220,000 results; a sizeable proportion of possible future colleagues who could:
share your research interests
help to raise the profile of your research
have potential for future collaborative working
Getting started
Select a professional looking picture, ideally taken in an attractive workspace or failing that, at least in front of a handsome collection of books. Register with LinkedIn and then add your professional photo, your qualifications, your academic experience, research awards papers, and publications, to your profile. You can glean most of the required information from your CV.
Once you have a complete profile, you can then add your contacts, both past and current, from your work and education history. It is modern day etiquette to add people that you meet at conferences too and by doing so, you will grow a professional community or Personal Learning Network (PLN).
Customise your LinkedIn address and change from the default www.linkedin.gobbledegook to just www.linkedin.your own name. You can do this by following these instructions.
Inside LinkedIn
Your LinkedIn dashboard will give you access to five distinct areas. Here is a brief description of each function to help you navigate your way around your profile.
Your home page: here you can view your 'news feed'. This is essentially updates from all of the connections you have made within LinkedIn. You'll be able to read blog posts that your colleagues have written, see new connections that your colleagues have made, and 'like' updates such as a work colleagues' job anniversary or new job. It's the equivalent to a virtual common room.
Your profile: use this area to edit your profile, such as update your work experience or your qualifications. You can also see who has viewed your profile, as well as access your own updates.
Your connections: browse your list of connections. These are all the people that you have accepted, or requested, as connections. You can find people very easily here and search according to where they work, their seniority
Jobs: this is where you can set private searches to view job vacancies
Your interests: a place to view your groups, read the news of companies that interest you and read articles and news from the universities that you have attended. There is also a link to SlideShare (which is owned by LinkedIn), allowing you to upload and share your presentations.
LinkedIn Tips
All spaces have modes of behaviour that can optimise your success. Here are a few tips to guide you in how to make the most of your LinkedIn profile for teaching and learning.
Keep in touch: the 'keep in touch' feature in LinkedIn allows you to quickly see who in your network has a work anniversary, a new job or qualification and allows you to keep easily updated with your connections. Find this feature under the 'connections' tab.
Get into groups: LinkedIn groups are widely used to make connections as valuable as possible. Take the Higher Education Teaching and Learning group, for example. Their mission is 'to develop a global community of higher educational professionals who come together to share their knowledge and expertise in teaching and learning', and with over 52,000 members, they are a niche pool for you to tap into for teaching and learning.
Contribute: make your expertise known on LinkedIn. It's a good idea to publish posts, for example, a short post pointing others to your research and publications, or a short blog post on innovative teaching practice. You can also comment on others' conversations which will allow you to establish yourself as a valued member within your community.
Institution groups: you can join groups related to your own institution. You will find groups under your 'interests' tab. Popular groups in higher education include Inside Higher Ed, The Post Doc Forum and Women in higher education unite. There are also many discipline-specific groups, (you will need to sign into LinkedIn to view): Social work, Education, Marketing, Economics, Teaching Science, for example. You can find your discipline-specific group by typing in the details into the search box under groups, or you can even use Google but add the words 'LinkedIn groups' to your search key words, for example 'Pyschology higher ed groups LinkedIn.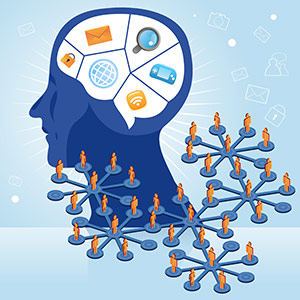 If the volume of academic staff and the for potential new connections doesn't convince you, then perhaps LinkedIn's new widget the 'LinkedIn: Resume builder' will. This allows you to create a CV from your LinkedIn data, choosing from 8 professional templates. It's very quick, highly customizable, and you can share your CV via PDF or even an URL to add to your email, Twitter or other social spaces. It's so simple to use, even a 10 year old made a CV in a matter of minutes!