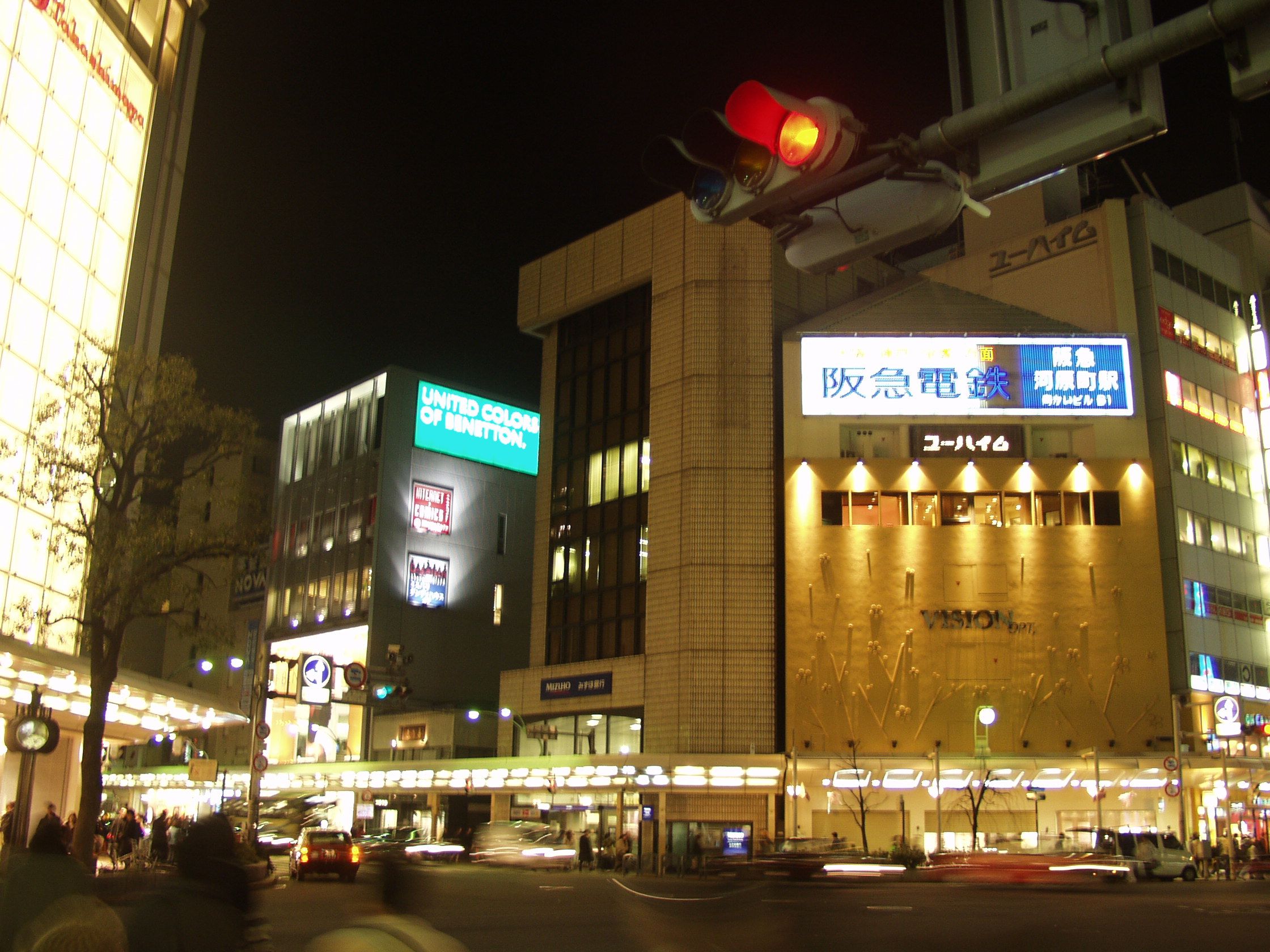 I thought I would celebrate my 7th blog entry (crack open the champagne!) with a slightly off-topic post. I`m going to tell you about my city. I live in Kyoto, Japan. Kyoto is a city that, to me, typifies everything good about Japan. It`s both progressive and historical. It`s exciting and peaceful.
The old and new
Perhaps the best example of this is Kyoto`s central shopping district. Here, the main road (Shijo-Dori), plays host to foreign shops such as Louis Vuitton, and a Nike store, as well as the well-established Japan only department stores such as Hankyu and Daimaru. Mixed in with this, however, you can find shrines, small temples and other historical relics dotted in between the high-rise 20th century architecture. In fact, the tomb of one of Japan`s oldest Emperors happens to share the same address as one of Kyoto`s oldest shopping arcades.

Memoirs of a blogger
The world-famous (thanks to Hollywood) Gion area is also in this part of town. Gion is Kyoto`s Geisha and Maiko area. It`s a hub of tradition – buildings that are hundreds of years old, and geisha dotting in and out of them in attire that hasn`t changed for centuries. The cafes here serve a thick and slightly bitter Japanese tea called macha, alongside mochi sweets – a kind of glutinious rice paste that is put to countless uses here in Japan. Gion leads to Maruyama-koen, a large inner-city park and shrine. During the cherry blossom season, people come here in their thousands to drink beer, unwind and watch the sakura. I regularly come to this part of town just to soak up the atmosphere. Sometimes you need to get out of the city, though, and nearby Biwako, the largest lake in Japan, is the perfect spot for a bit of natural refreshment. You can watch the yachts sailing by, or just relax on the beach and drift off to sleep…
Worldwide TEFL
Ok, so there is actually a point to this blog entry. The fact is that TEFL is one of the few careers that can take you around the world and yet still provides the stability and comforts of settling down. If you are adventurous, and love traveling, TEFL is a near-perfect career choice. Working in TEFL in Japan has given me opportunity to live somewhere that I dreamed of living for my whole life. I don`t intend to stop here, though. Korea, Taiwan, Venezuela, and France await. Let`s go!