I was on my way home late last night from a lesson in Kyoto. I'd had a pretty awful convenience store dinner between lessons (a sausage taco, and an 'American Dog' – a cross between a donut and a hot dog). While digesting and trying to forget the awful flavours of that meal, I got to thinking about what to put on today's blog post.
English schools
One thing that struck me as I sat on the deserted train (Kyoto's subway system isn't like Tokyo's overcrowded rail service) was the lack of English language school advertisements. I remember being on trains where at least 50% of the advertisements were for English schools. I could find only one in this carriage: AEON's small, rectangular, woefully out-of-date advert.

Sign o' the times
I'm not sure if this is a sign of the English language business taking a turn for the worse in Japan, or if I was just in a particularly patriotic, pro-Japan part of the subway train, but it's indicative of a general attitude that is slowly turning away from English as the language necessary for success. Many people lately have told me that they are interested in learning Chinese or another foreign language. I don't think it's a desperate situation for English language teaching at all, but I do think this is a good time to take any opportunity to go and teach English abroad – no time to waste.
TEFL playa haters
A second thing I got to musing as the train gradually filled up with tipsy salary men and young couples was that there are a lot of haters in TEFL. I don't know why, but many TEFL websites are filled with slander and libel. I think it's possibly a reaction to shady organizations by people with too much time on their hands. Anyway, my advice for TEFL beginners is to steer clear of that nonsense.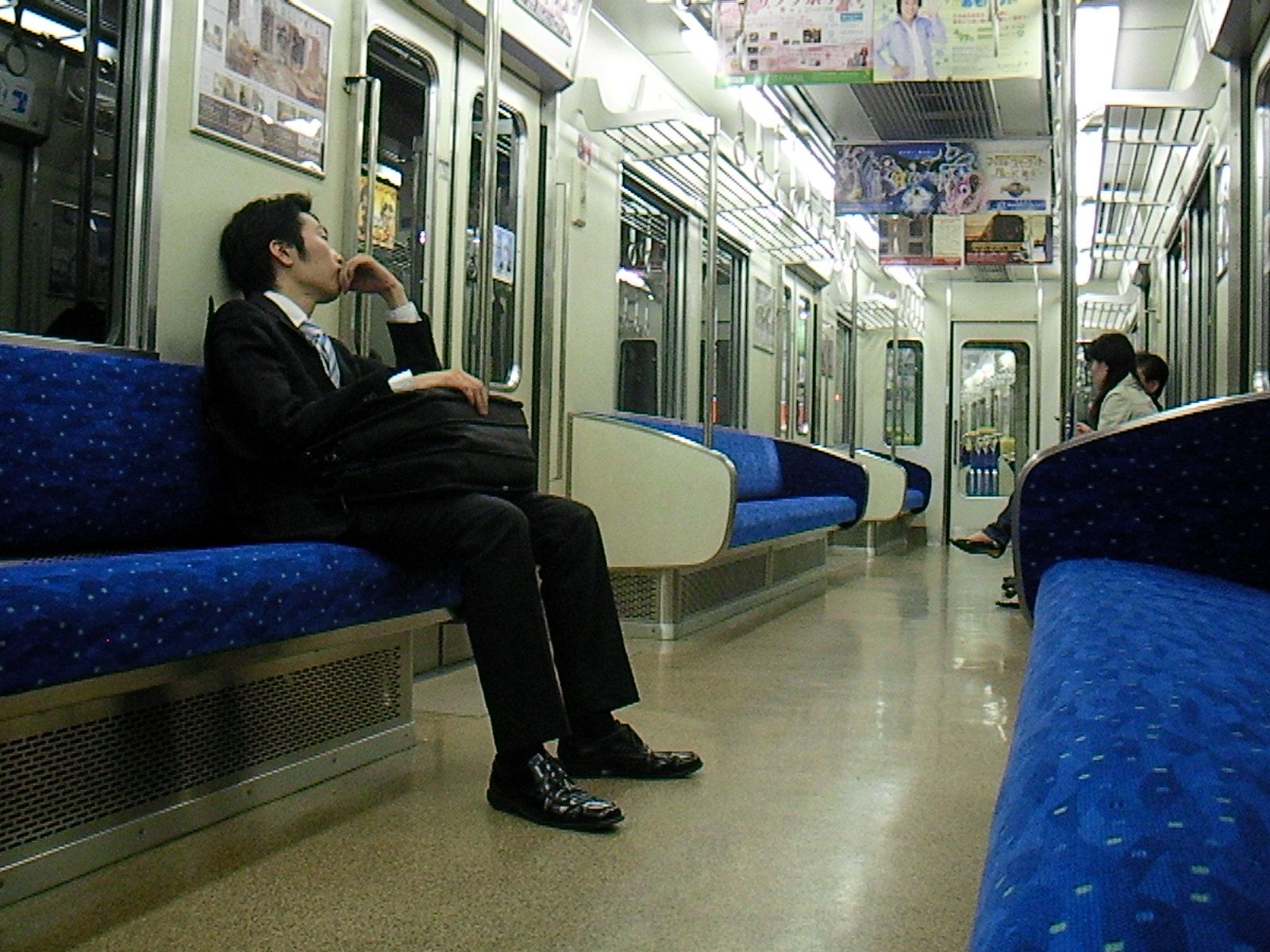 Keeping it positive
Of course, you should check the credentials of any school you are going to teach for and be cautious. But don't get wrapped up in debates about whether Dave Sperling is TEFL's messiah, or whether TEFL International's CEO is actually Lucifer. It's all rather meaningless. If you have some spare time, use it to enjoy the country you're living in, or to improve your teaching methods.
To the beginners
Finally, any beginners out there who are reading this, have fun! Teaching is a great experience, something that the recent TEFL interview here on My TEFL Journey emphasized. Whether you're riding a late night train, or cycling to work in the morning, or eating a terrible convenience store lunch, savor the experience!