Evolution in Vehicular Monitoring
Technology is evolving in every aspect of life, providing feasibility and ease in many certain and uncertain ways. The success of it's methodology only occur when common person not having access to financial backgrounds can or may intuitively integrate technology usefulness in their lives. Advancement in automobile technology have great significance in our society. Day by day it's progressing from seatbelt to electronic control stability, new concepts are upgrading the system for escaping emergency situation and providing options for comfortable and safe traveling.
Current Scenario and Requirement
The system is most crowded with manual vehicles having no On-Board Diagnostics (OBD), the engine is purely mechanical having no electronic components to automate it. Frequent man power is required for inspecting the
vehicle still resulting a non-reliable report. There are certain steps and categorization involved during automobile licensing. For registration an automobile should pass the road readiness test that follow following steps.
❼ Assessment of vehicle weight
❼ Ownership duration
❼ Vehicle Examination
Vehicle examination phase is a well detailed phase that includes checking and examination of all the functional parts of the automobile. Since in under-development countries mainly non-automatic and manual vehicles roam the road causing poisonous pollution for the environment and bearing high chances for accidents. Mainly there exists following vehicle tests.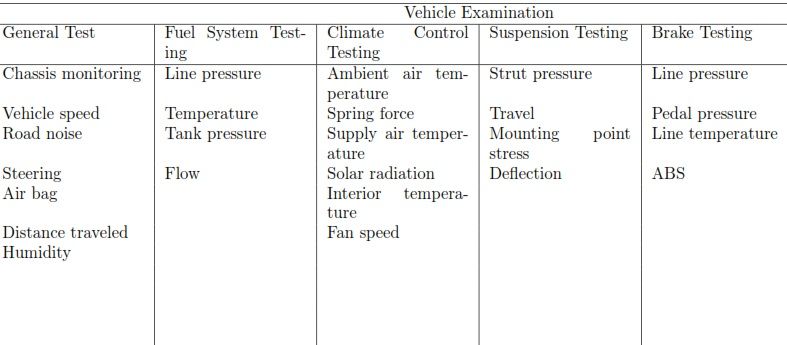 Along with these many other details are checked before it is claimed that the automobile is ready for the road. Nowadays by upgrading the vehicle system the mechanical architecture of the automobile have become more complexed and vehicles are controlled by the computers. The solution targets the society where there are large number of purely mechanical vehicles with respect to computerized automobiles. Taking this point under consideration, whereas in developed countries the system is mature enough to tackle both types of the vehicles.