..and becoming a giant yourself.
In today's post, I'd like to share my experience at a conference last year and have a look (quickly..!) at what makes a PhD, a PhD.
Last year, I attended a PhD conference at my university, and the keynote speaker invited happened to be my FAVOURITE Professor from where I did my undergraduate studies. ☺☺ Anyway, the point of her speech was to discuss what exactly made a PhD what it is. During the presentation, and probably one of the most important aspects of it, she made a particular comment:
…STANDING ON THE SHOULDERS OF GIANTS.. …and becoming one yourself…
I'm pretty sure I have seen this quote on Google somewherebefore, but for me, the above is the perfect way to summarise what a PhD is and what it seeks to do. At one of my recent supervisory meetings, (probably the best till date!), my supervisor took the time to really go through what makes a PhD, a PhD. What is a thesis? What makes it a thesis? How do you make the distinction between what your thesis is and your hypothesis? Simple questions on the surface, but people do struggle with it. I know I did.
Anyway, going back to the title of my post – 'standing on the shoulders of giants', the starting point of your PhD is to review what literature is available on a topic and who/what has been written on it. It is a stage by stage process. It is then to identify what your original contribution will be and how it contributes to knowledge. What makes you entitled to a PhD? How does what YOUR research fill a void and plug into the larger picture?
So in context, the giant is the work which is available, on a particular matter or issue. By standing on this (giant) work and identifying one issue, you are able to see how you can add further, include your perspective, your insight, and your 'original contribution' to knowledge. Depending on how you develop your work and take it further, others would in turn, stand on your shoulders, to become a giant.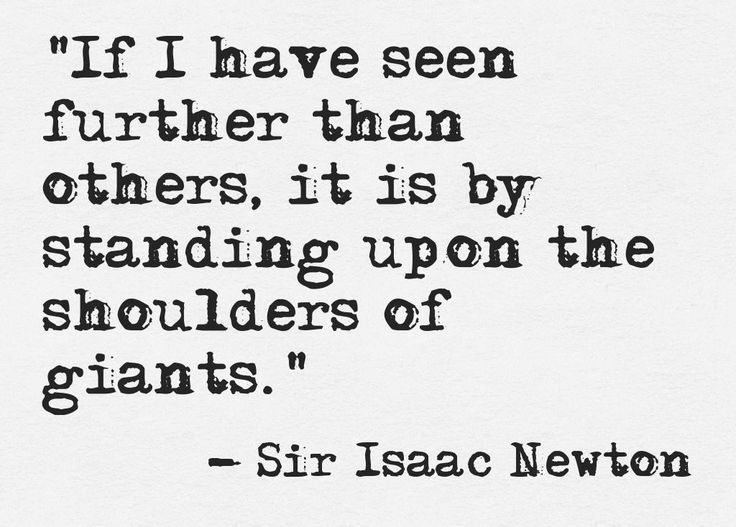 Hope it has been useful and insightful!
Fola
*Image courtesy of Google 🙂