Publishing is one of the central aims of any PhD; it's a chance to build a name for ourselves and disseminate our research work to the wider scientific community. I've also been told it's one of the most frustrating parts of academic life – I imagine this is related to comments from peer reviewers, potentially sticking points with the journal itself, and the fact the whole process can take an inordinate length of time.
In my last post I let you in on my New Year's resolutions for 2016, one of them being to publish at least one first authored paper. I made some decent steps towards this last week when I submitted a protocol for a systematic review I'm doing as part of my PhD. Hoorah! Hooray!
That's the super cool bit, the super shocking bit though – publishing scientific papers costs an absolute bomb. This paper is about 3,700 words and that's including references, titles etc as well. It's purely a protocol, something that describes exactly how I plan to conduct the systematic review – it's not even the review itself! How much do you think this would cost to publish? Something like that perhaps?
No – the actual cost is £1565. Yes, over a grand!!
Now I'm (just about) over that shock I can go back to crossing my fingers in the hope that my paper is reviewed by super lovely peer reviewers, and it's accepted at some point in the near future.
Also, I really hope I can't identify with this meme in a few months..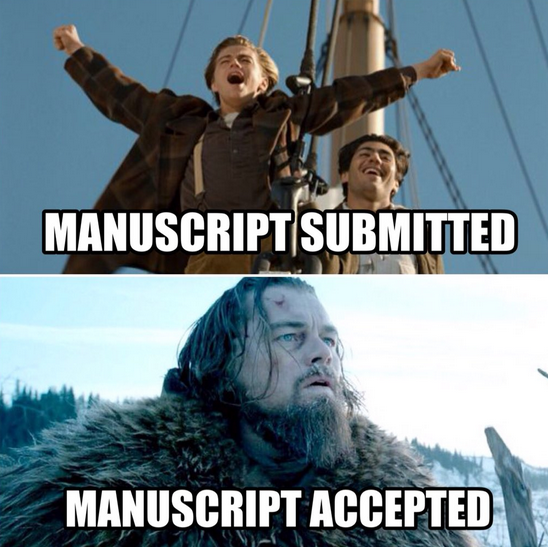 Meme brought to you by the lovely people over at Sh*t Academics Say on Twitter. Give them a follow if you're not already – they provide light relief at the most key moments during the PhD journey.