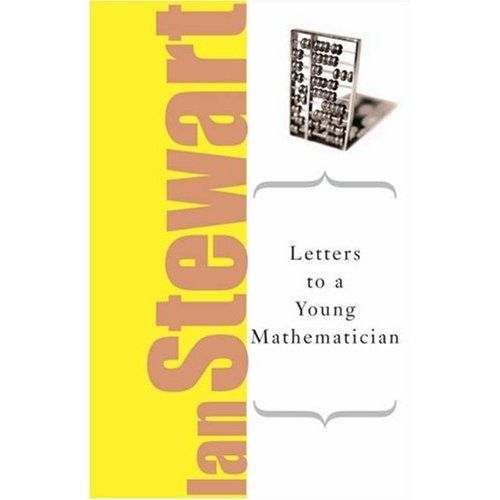 Explaining the elegance, utility and ubiquity of mathematics to the general public has always been an onerous task for mathematicians. However, if anyone does it well, it is Prof Ian Stewart. His recent book, 'Letters to a young mathematician', was inspired by the classic book by Hardy. The book by Stewart is highly recommended to school children who are considering mathematics as an option in college or university. It will also be useful to any one who has not had a chance to get exposed to the creativity and excitement of mathematical endeavours. In the preface, the author clarifies the scope of the book by saying:
'The main intended readership is the "young mathematician" of the title or their parents, relatives, friends…but the book should appeal to any one who is interested in what is it like to become, and be, a mathematician, even if they have no such ambitions themselves.'
The letters in the book are addressed to an imaginary figure called Meg and the letters follow her progress and thoughts from her high school to tenured position in a university. The letters are generally advice driven. However, Stewart also gives interesting glimpses into the culture of the mathematical community with interesting quotes and notes of famous mathematicians such as Erdos, Cantor, Polya, and Poincare. The letters give an interesting account of the development of a mathematical mindset that is useful irrespective of whether one wants to take up mathematics as a profession. This is helpful considering mathematics has permeated fields as diverse as psychology, economics and management.