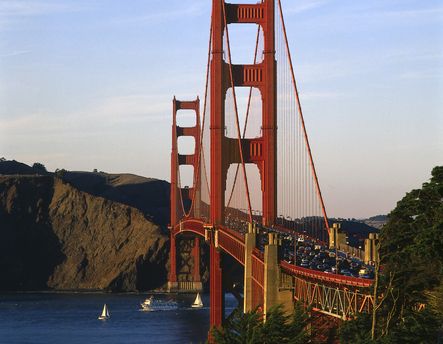 International Conference on Algorithmic Aspects in Information and Management (AAIM) is intended to provide a forum for researchers working in design and analysis of algorithms, game theory, and combinatorial optimization to present their newest results.
In AAIM 2009 conference which is being held in San Francisco, on of my co-authors will be presenting our paper in the game theory session. The title of the paper is "Power indices of spanning connectivity games" and is joint work with O. Lachish, M. Paterson and R. Savani.
In the paper, we study the problem of computing the influence of edges in a network. Game theorists have studied notions of efficiency, fairness and stability extensively. Therefore, it is only natural that when applications in computer science and multiagent systems require fair and stable allocations, social choice theory and cooperative game theory provide appropriate foundations. For example, a network administrator with limited resources to maintain the links in the network may decide to commit resources to links according to their connecting ability. A surveillance network comprises communication channels. In order to intercept messages on the channels, resources may be utilized according to the ability of a channel to connect all groups. In a social network, we may be interested in checking which connections are more important in maintaining connectivity and hence contribute more to social welfare. The paper is in the line of recent work where economic paradigms are used in computer science applications where there are multiple agents with with their own strategic motives.