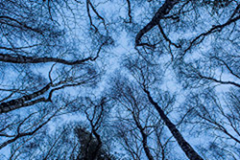 The first few months of my post-doc new job as a Research Associate have taken place in the depths of winter: a time associated with hibernation and waiting for better things. However, rather than being dull, for me this cold season I have delighted in the fug of an over-heated office. This is in pleasant contrast to having worked largely from home over the last two years, finishing my part-time PhD and being somewhat frugal with the thermostat. In fact, this winter has been very exciting for me as I became a member of staff in an institution where I studied. I've also been learning the ropes of my second (depending on how you count these things) career and grappling with a new aspect of my discipline which my post-doctoral work has demanded.
I recently passed my mid-probation evaluation having worked with a team to write – and then summarise – a substantial piece of research for a non-academic organisation. I am currently preparing some papers for academic journals arising from that research and have secured a research award from the same non-academic organisation. I feel well settled in and look forward to my first experience as PI on a research project. But what I have become aware of in the last few months is how important being in a network is in the academic world.
As a part-time PhD student, I now realise I missed out on lots of incidental information and, perhaps, opportunities which I am now experiencing in the staff room or by the photocopier. I have found this winter full of tales. An esteemed colleague told me, as he washed his coffee grains down the sink, to carve out 10 minutes a day for my own writing. Another explained the structure of the off-site study centres our department runs. I had no idea! I am now being asked by colleagues to guest lecture occasionally. I am told about conferences and lunchtime often involves hearing stories about colleagues' research.
Yesterday, as I was walking Oscar – my daft Cocker Spaniel – in the early morning before work, I noticed how invigorated he seemed, sniffing the wind and perhaps detecting the first signs of spring. As we turned towards home, I saw that the snowdrops had given way to wild daffodils in the hedgerow. I reflected that, after feeling a bit out-in-the-cold as a part-time student, being a full-time member of staff seems to be a warmer experience altogether. I expect that Spring will bring new discoveries, both work-related and those which arise in nature…although, as I work in an office without windows, I will probably only see those when I'm with Oscar.