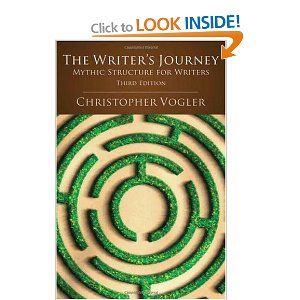 My supervisor asked me recently if I've started thinking about the critical account to accompany my novel yet. I have, but it's at the back of my mind at the moment, as I'm concentrating on writing the book itself.
I had a look at one or two commentaries in the library and was reassured to see that they aren't too scary, more a chance to talk about wonderful stories and inspirational writers who have influenced a writer's own work. But where to start?
I came to the PhD with a useful amount of background reading already done — loads of texts that I love and which definitely influence my writing, from non-fiction like The Artist's Way by Julia Cameron to surf fiction like Breath by Tim Winton and Welsh writing in English novels such as my favourites by Niall Griffiths (Grits, Sheepshagger and Runt).
It's all really varied stuff, in terms of perceived literary merit, age, subject matter, audience, themes and so on. So how on earth am I going to synthesise all this material? I have some idea of how I want to analyse each text in terms of my research questions, but I also want to look at how I write, and for that I need to look at storytelling in general.
My supervisor recommended that I read The Writer's Journey by Christopher Vogler, almost a textbook for film students and Hollywood employees. It's 'a practical guide for designing and troubleshooting stories' (xi) — in all forms, not just film. The author is at pains to point out that this is not a formula, but an exploration, via Joseph Campbell, of the simple idea that: 'All stories consist of a few common structural elements found universally in myths, fairy tales, dreams, and movies.' (1).
He might well have added 'novels' to that list. Straight away I was excited, because my story is all of the above (except, at this embryonic stage, a record-breaking Hollywood blockbuster…).
Vogler's book is an attempt to map the stages that stories present, and the way that mirrors human life and experience. I was skeptical about putting all stories into a mould or formula, but Vogler stresses that 'It should be used as a form, not a formula, a reference point and a source of inspiration, not a dictatorial mandate' (xix).
The simple structure that he explains is amazing, an explanation in clear terms of something that readers — and in fact anyone who comes across stories in any medium and thinks about their creation — will instantly latch on to. It clarifies and helps with writing, and it's fun to point out the different stages as seen in films or books — "Hey! That guy is definitely going to be a Mentor, and that pub is a Threshold for sure."
It also, very helpfully, gives me and my supervisor a common vocabulary with which to discuss storytelling in general, and specifically my characters and the structure of my work.
For a theory, it is immensely accessible and well written, using clear and almost universally known film examples. If you write, you will begin to think in more detail about your own structure, and it may well help you to see where you are going wrong — where you should be challenging the heroine instead having another love scene or argument with a Guardian.
A recommendation worth its weight in gold for me, I hope it intrigues you enough to check it out of the library. I did, and instantly jumped on Amazon to get my own copy so I could cover it in sticky notes.
Vogler, C., 2007. Writer's Journey: Mythic Structure for Writers, Michael Wiese Production. Available at: http://www.amazon.co.uk/Writers-Journey-Mythic-Structure/dp/193290736X