Let's talk about mental health in academia. I know we sometimes don't like to talk about it much. We'd rather talk about anything else than talk about mental health – but we need to talk. Recently, a study by Lavecque and colleagues showed that:
One in two PhD students experiences psychological distress; one in three is at risk of a common psychiatric disorder".

"The prevalence of mental health problems is higher in PhD students than in the highly educated general population, highly educated employees and higher education students".

"Work and organizational context are significant predictors of PhD students' mental health".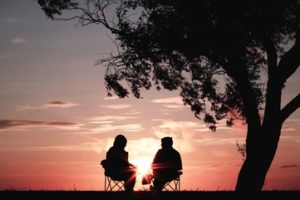 In the middle of 2012, I noticed something wasn't right when I was finishing my master's degree and applying for my PhD. The tears were constant, the mental exhaustion was paralyzing, and I felt lost in the amount of things I had to do in such a short time. I was offered no support by my advisors or university program. I decided to search for professional help. The therapist helped me to address the causes of my suffering, and my closest friends supported me and didn't let me give up. Somehow, I managed to get into the PhD program and things got a little easier. Looking back as I write this post, I have no idea how I survived 2012.
During my PhD, I used to say to colleagues: "After I finish and defend, I don't want ever hold a pipette in my hands again!" There were times when I needed three alarms in the morning to make me get out of bed and show up to the lab. And many times, that was only what I did. I got up and showed up. I felt it was my responsibility because I chose this path and I had to own it. When I voiced my frustrations with colleagues, I mostly heard: Get over yourself, quit if you can't handle it. Their words weren't nice, and I used to think I was weak. I had no energy to do anything else besides going to and from work. I was so unhappy. There were times that I had no joy whatsoever to do anything else. And yet, I couldn't speak to anyone about it, because everyone else was doing their part. I felt like I shouldn't complain. I was the privileged girl that got a fellowship to study in a country where most people struggle to put food on the table.
Now I understand that these colleagues were playing the game expected of us in academia:
Work 80 hours a week
Always say yes to new tasks – that increase the number of tasks you already have
Always be available
Show your supervisors that you love what you do
Do all these things even if it means arriving home at 9pm and reading a paper or writing an article before bed. Waking up at 6am to go to back to the lab. Never having a full weekend free because you have things to do, papers to read, graphs and data to process. They were probably as burnt out as I was, but didn't want to face their own struggles through mine.
In 2015, I was in the United States finishing my PhD amidst a completely different system of work. In my lab in Brazil, I was being trained in lab techniques and writing essays. But in the United States, I was left alone to figure out what I should do. I put enormous pressure on myself – and I know I was the one creating the pressure – to show good work. I wanted to make my colleagues and advisors proud. I wanted to find results worthy of a publication. I didn't, and I am not sure I made my advisors and colleagues proud. Maybe they were never thinking about it. Maybe it was just me who was thinking about it.
The pressure was too much though, and I had my first anxiety attack. I was lost, far away from family and dear friends. I didn't know who I could talk to in this new place. I thought about sharing with my new colleagues, but I wasn't sure if I would get the same reaction as before. What if this meant I wasn't up to their game? What if they thought I was weak and never wanted to collaborate with me again? I was afraid. So, I didn't talk to anyone. I wasn't sure if the university had any kind of psychologist or therapist who could help me, and none of my lab mates knew either.
So, what can we do to help this problem that affects so many students?
I think the first step is to end the stigma that only weak people have depression or anxiety disorders – the stigma that makes mental illness taboo – the stigma that makes people reluctant to reach out for help because 'only crazy people go to psychologists'. It is time for this stigma to finish. You are not crazy. If you get an infection, you see a doctor to get antibiotics. If you get the flu, you will rest to heal your body. Why don't we feel the same way about depression and other mental disorders? Why do students feel so afraid to reach out their supervisor and say: I am struggling – I am about to have an anxiety attack – I am having suicidal thoughts. Why we are even afraid to open up to our colleagues who we see for more than eight hours a day?
There are many reasons for the high rates of mental ill health in academia:
The pressure of the job itself is a huge one. The pressure for more publications, and for new and cutting-edge research. The long hours we are expected to work, especially when you see your colleague working 80 hours a week when you can barely pull 40 hours. The competition that exists between all the people within the university walls – to produce more, be more efficient, be better than the person sitting next to you.
The lack of support that some advisors provide. For me, a good advisor is one who can lead the students in a positive environment; who can listen and understand, and have time for their students. This is not what happened to me. During my master's degree, my advisor refused to read my manuscript – the first paper I'd ever written and that I needed to submit to defend. I had to find another professor's support. This same advisor didn't read my dissertation prior my defense. As a result, I faced a board with three experienced professors totally left on my own, without any support. Before I started my PhD, I looked for someone who would be there for their students and provide support. While I found it, I was also expected work from 7am to 7pm, as well as weekends. I tried but, somehow, I failed.
A part of me still says: "You should have done better."
I am more forgiving of myself now. My advisor, who I have enormous admiration for because of his history and commitment to his research, once said: "If you don't end up your doctorate with an ulcer, then you have done it wrong". I am a PhD graduate now, searching for my place in the world of academia where, hopefully, I will mold some young minds, and I disagree. I know the path is hard, but I want to provide a safe environment for my future students. I want them to feel comfortable to reach out to me when they are struggling. And when the time comes, I hope I am trained enough to hold their hand and help them.
Dr. Yeliz Prior once told me during a Twitter chat that we need to bring awareness among supervisors because they are in the forefront to provide support. I agree! I know many friends who can't refuse their supervisor's requests, can't set limits about answering an email at midnight or answering a text message on their phone after work hours. They have workaholic supervisors who don't consider whether their students can or want to have the same enormous schedule. Luckily, I've always set these limits so was dumbfounded to know this kind of discussion is happening. None of these friends ever complained, or said "no" for a number of reasons, but I know they were exhausted as much as I was.
We need to raise awareness and end the stigma. How? Let's start by:
Talking about it.
Not being afraid to be perceived as weak or not worth the trust.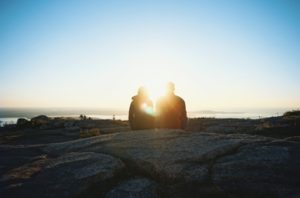 Miranda Yaver said, in a very touching and real narrative , "…unless there is a marked change in the propensity for this disease to be stigmatized, the silence only perpetuates one's feeling of isolation and cognitive distortions." And it can be fatal.
Universities need to acknowledge that problems exist among students and staff, and do more to support positive mental health inside academia. These are not isolated cases. Academics can't dedicate their whole lives to a system that is not ready to support them in return. We need to:
1. Talk about mental health to increase knowledge among all advisors, so they can see the triggers in their students and help them find the support they need within a more human work environment.
2. Create conferences and seminars at a university level that talk about these problems so professors can see what is happening.
3. Provide students a safe place to go in all universities to talk about what they are feeling. Many public universities in Brazil offer free doctors and dentists to their students but I have never seen any psychiatrist or psychologist offered to PhD students in the same easy way in my more than 10 years in academia. It is past the time where we need these professionals inside universities.
Right now, we may find more support online. Recently, Thesis Whisperer shared some practical tips that can help with the "PhD Blues" . Once you've finished, you might feel like your achievements are not achievements anymore.
Today, my advice is – if you are struggling, search for help. If you can talk with your advisor, talk to them. If there is any colleague inside your research goup, talk to them. If your university provides a counselor, make an appointment. Don't feel afraid to talk about it. Look for help.
Photos credit: cc0 by Unplash