Welcome! For my first blog, I thought I'd give you a little overview of who I am and what my research entails.
My name's Emily, I'm 24, and I'm a postgraduate researcher with the School of English at the University of Sussex.
I'm also lucky enough to be an AHRC/CHASE funded doctoral candidate, which means that I'm currently working on a PhD project investigating the history of mental health with a specific focus on locating archives of patient publications produced in mental health institutions between 1850 and 1950.
By 'patient publication', I mean pamphlets, magazines, journals, leaflets and any sort of (ideally reproduced) creative material which was made by those who lived or were treated at mental health hospitals, institutions or asylums during this period.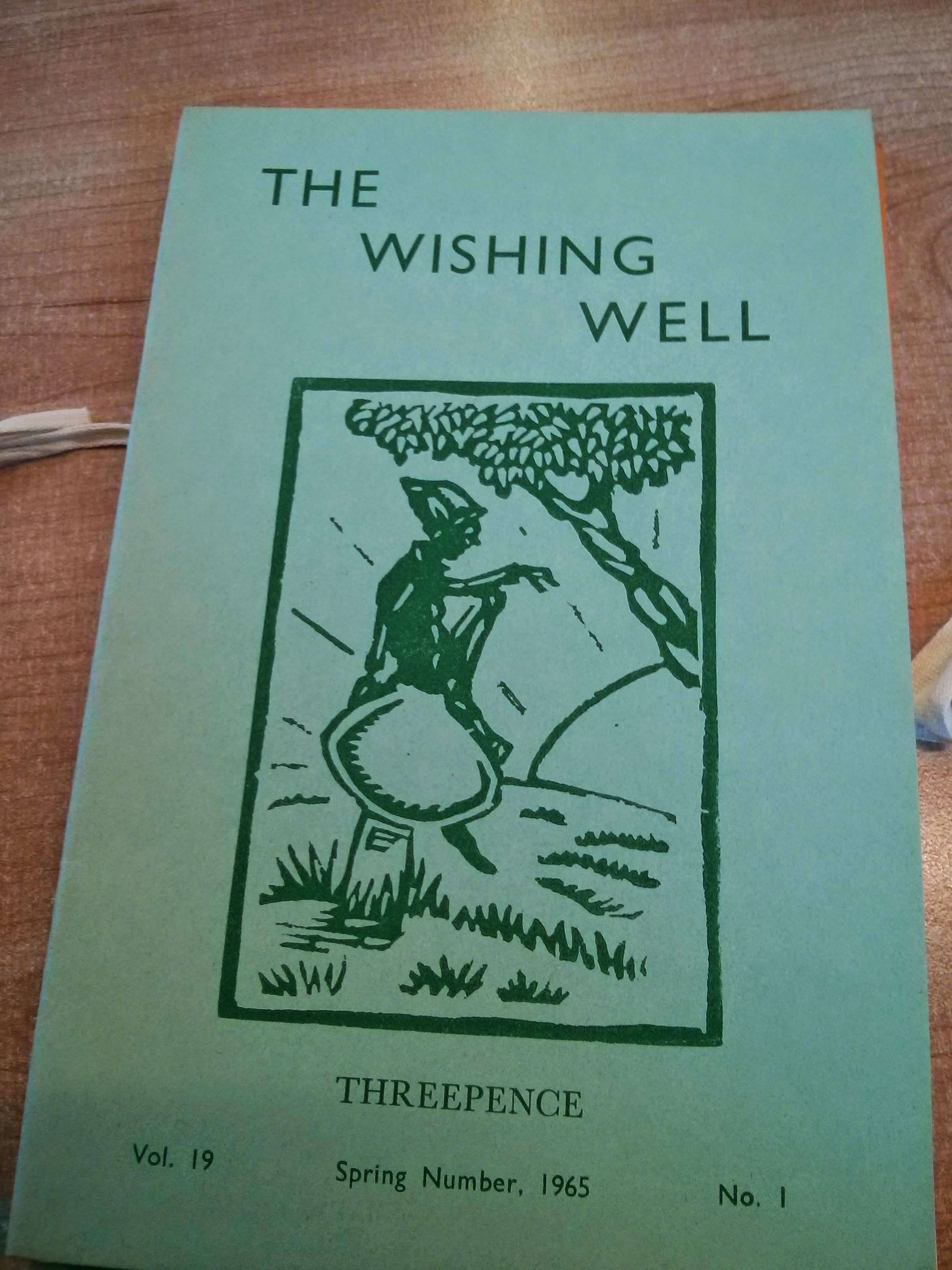 [Image: A copy of The Wishing Well, a patient publication produced by patients at Graylingwell Hospital in Chichester.]
My PhD research project is very interdisciplinary, as I'm looking at historical creative works which utilise both textual and visual elements.
The different forms of media production produced in asylum environments included painting, printing, textiles artwork such as knitting, and all forms of written work, including poetry.
Due to the wide ranging nature of these topics, the easiest way to summarise my research interests is to say that it falls within the category of the medical humanities, but my research also involves eighteenth, nineteenth and early twentieth century fiction, history of art and science, and critical theory.
I'm currently four months into my PhD, which means that I'm still at the stage of hunting for examples of these patient publications.
The concept of a patient-produced publication has got an elusive but interesting history – prior to the dawn of the National Health Service, any such publications would require approval of the medical superintendent as well as the visiting committee.
The visiting committee's role would include restricting any undesirable material which may have brought the hospital into disrepute and possible censorship of candid accounts or other visual expressions.
Alongside other in-house low-key periodicals, sometimes overseen by chaplains, there are other examples of patient artwork and writing available in local archives.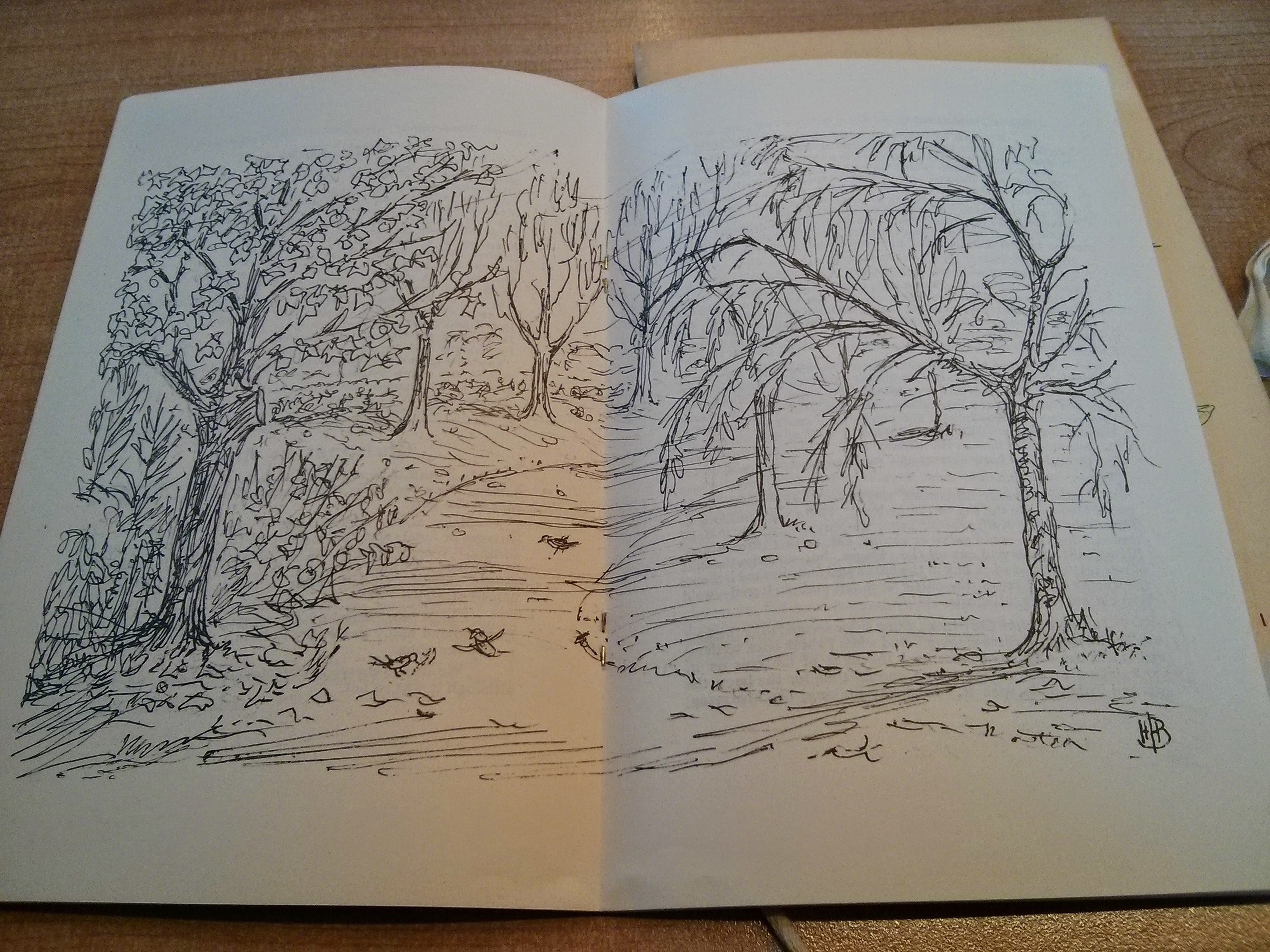 [Image: A sketch reproduced in The Wishing Well magazine.]
To summarise, the aim of my project is to trace this history of patient-produced in-house publications.
I'm planning to discuss how the appearance of a prioritised creative expression in mental health care echoes the trajectory of evolving concepts in medicine and social awareness of psychological illness.
I'm aiming to map out the origins of these notions in the latter nineteenth century, which altered and evolved upon the introduction of changes in printing and censorship in the early twentieth century.
What I'm planning to do is use the archival evidence I have and will collect to explore how the ideology driving this encouragement of creative expression impacts upon our contemporary understanding of treatments in nineteenth century asylums.
Hopefully I haven't lost your interest yet! If you've got any information relating to any of the above, or if you have a question or query, I'd love to hear from you.
I'm also very interested in the history of crime and punishment (which so often sadly overlaps with the history of care of mental wellbeing).
–
When I'm not searching for patient publications or looking up Lunacy Laws, I also work as a commissioned content assistant for JPress Sussex Newspapers based at the Chichester Observer office, and occasionally as a blogger for WOW247, a nationwide culture website.
You can follow my twitter at @emilyjessturner.
If you fancy checking out some more of my writing, have a gander at my blog at emilyjessicaturner.wordpress.com.