Weaknesses
We all have weaknesses. I don't mean that thing you might have for dunking chocolate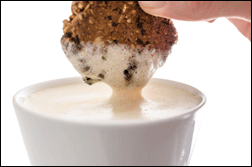 hobnobs in your tea whilst watching Homes under the Hammer on a duvet day. I mean minor personality flaws that are often asked about at interviews. So how best to answer?
Weaknesses disguised as brilliance
The answers that sound too rehearsed, unrealistic, 'unhuman' will come across as cheesy at best, and downright lies at worst. Answers such as "my only weakness is that I work too hard, with 110% commitment and that I'm a perfectionist" OR "my competitive and driven nature may mean I work longer hours, but it will mean I get the job done". Not only is it transparent and cheesy, it's sort of predictable.
According to Forbes, it may be better to go into the job interview with a sincere and honest 'weakness' answer—an answer that you can, of course, turn into something positive. Forbes a suggest tackling the weakness questions with some good preparation before, such as:
Be honest, but don't mention essential skills Here they mean bring out 'weakness' that you don't have in great supply but that won't be needed in the job, they say "the best answer to the question is when you tell a truthful answer about a weakness that doesn't matter, because it's very unlikely you will be hired for the thing you are most weak at doing. So just make sure review the job description again before the interview.
Only discuss work-related weaknesses. Always make sure that the weakness examples are 'business appropriate.' "Personal weaknesses are okay sometimes, but what employers are really looking for are your weaknesses in the work place and how you've overcome them" You don't always know how a personal drama you've overcome and developed strengths from weaknesses will appear to all members of a panel. It's worth testing out how possible answers sounds with friends and family to hear how they come across – especially if you want to perhaps use a more personal example.
Talk about how you've conquered the weakness. "Be prepared to share an example of a previous failure or weakness that you've successfully turned into strength," say Forbes. This shows you understand the weakness and you're the kind of person that looks for self-improvement in your career. So you could say something like, my skills in financial management weren't great having come from an Arts background, however having attended courses on budget management, I now feel confident in this aspect of the job. It's also important not to discuss areas of weaknesses that you are still working on. A good 'result' on overcoming the weakness is what's needed here.
So if you come up with a weakness list – make sure you say how you've overcome them, don't dwell, and then talk about all your strengths and abilities related to the job.