Volunteering, like charity-giving, is abound in positive connotations; after all, it's the giving of our time (something precious and in even more short-supply than our money?). Here I have sought to explore barriers, benefits and the breadth of volunteering opportunities available. In the words of one website: Do It!
Overcoming barriers to volunteering
In some ways volunteering brings a paradox: you may have the time and inclination to volunteer, but need the money that paid work provides, though when in paid employment you may not find yourself with the time for volunteering you feel is required.
'Not having time' or not a priority?
Reticence to admit that you don't see volunteering as a priority is understandable – it sounds selfish, certainly not akin to the pro-social connotations of "volunteering"…
Ask yourself: what are the pros and cons (both short- and long-term) of protecting time to volunteer for something of importance to you?
What time have you got?
Not all volunteering roles require the time that equates to a day job.
Ask yourself: what time could you devote to volunteering (an evening or two or some time on a weekend?) and find something that fits.
How do I decide what to do and why?
A friend of mine, who offered up their time to support blind people in carrying out their shopping, admitted that they had not followed this up. The reason was that they were worried they wouldn't have the patience since they despised spending time shopping!
Ask yourself: if you were to volunteer, what type of work would be most in line with what you have to offer and what you would you like to further yourself by doing? Are potential options under your nose: Helping out a neighbour? Helping at a club or community group of which you are already a part?
A reciprocal relationship
Why do people volunteer?
In considering this question, there are benefits for the volunteer:
–          Gaining insight into different potential career paths (e.g. work experience at school)
–          Gaining relevant experience and learning/maintaining/developing skills in line with a chosen career path
There are also benefits for the agency:
–          Through people 'giving something back', such to a charity that helped care for someone's loved one
–          When people support an initiative or cause that holds value and meaning for them
Breadth and depth of experiences available
When I think of the term volunteering, stereotypical images of helping elderly people across the road or working in charity shops come to mind. Yet this by no means reflects the range of experiences and settings in which volunteer work can take place.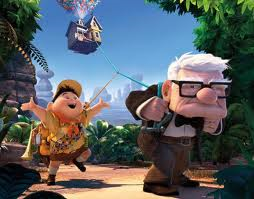 I work as a Clinical Psychologist within the NHS and our service (along with others) recruits a number of volunteers each year. Volunteers are vital to assisting services to run smoothly and to help improve patient care and satisfaction. At the same time, the volunteer is presented with invaluable experiences and a 'real world' experience of work within the health service, which may help them decide upon their own desired career path.
The other day I heard that there was a "fish tank maintenance" volunteer role in the NHS (I have worked for the NHS for 8 years and can't remember ever seeing a fish tank, but that's another matter). I would wager that if you can think up a potential volunteer role and 'sell' it to a company, you've bagged yourself a role (Employer: so, in exchange for showing you what our company does you do the bulk of our photocopying for free? You're hired!)
Reflections and summary
In a busy and time-pressured society, we can all feel that we don't have time to offer our services for free.
On reflecting upon my own experiences of volunteering, I can reflect that they perhaps began with feelings of duty ("I should do this very-good-thing-for-society…", "I should do this work-experience-thing to put on my CV…"). Yet offering my time to things that I truly value (without even framing it as "volunteering") has given me – in the words of Blur – "an enormous sense of wellbeing".
Volunteering is a reciprocal act of giving. Perhaps it's this reciprocity – like all good relationships – that makes it "work": ardour, without being arduous.
Useful links: