Narcissists – can we learn anything from them?
There is some research from New Zealand, written up in a recent paper, that suggests that whilst people who have some form or narcissism are good at getting jobs they may not rise up the organisation. According to research from Massey University they say in particular young graduates displaying such self-centred attitudes are much less likely to succeed. Industrial psychologist Jeff Simpson followed the progress of 75 graduate placements at one of New Zealand's top five consulting firms over two years, and found 10 had narcissistic traits. According to the research these traits include; being charming, confident, daring, having the ability to get people to do things and are not afraid of taking risks.
They get jobs though
None of those 10 individuals remained employed at the company for the full two years. Simpson said the study showed narcissists were not successful in graduate positions because they did not see the need to learn the ropes of their new job, instead carrying their "know-it-all" personality through what should be an educational process. "There's lots of people that are hugely self-confident but they can be humble when they need to be and they can be humble when they don't know something – a narcissist would never admit to not knowing something," Simpson said.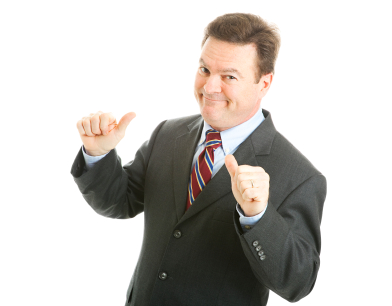 The key thing about the article that struck me was that the researcher said the use of competency-based interviews by recruitment firms and human resources departments – where applicants are asked to talk about their successes – often played into the hands of narcissists. Narcissists were also very good at creating urgency around hiring them, often by suggesting there's competition for their skills, Simpson said. In short narcissists are great at getting jobs! Even if they can't keep them. Maybe we could learn a thing or two.
What's in this research for us?
Now of course, most of us are not narcissists. But then many of us hate the applications and selection process too. Can we start to learn from narcissists? Well yes. The key thing is that to some extent, talking about your skills, abilities and achievements with ease and charm is needed at interview. You don't want to sound like an Apprentice candidate obviously, but you do need to be at ease talking about how good you are – at least for an hour at an interview. Confident people are more likely to get through. As the above research from New Zealand suggests – many selection processes are geared for this behavioural type. It might be worth just gleaning a few useful tips:
Have a clear understanding of your skills and how you can articulate them
Know how you can 'bring value' to the job you are applying to
Practice speaking with confidence about your abilities – get people to ask you interview questions
Keep goal focussed
Take setbacks in your stride – if you don't get a job, just say to yourself it's their loss. Next time you will. That's what they would say.