So, what makes the difference from us to those people 'happy' in their career?
There's some interesting research at The University of Manchester. They are looking at what makes a difference to people who are happy in their career. It seems from the research thus far, that there are important differences.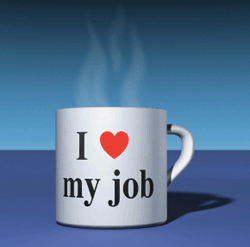 The key differences, their research suggested, were seen in 5 behaviours. Those who were successful in getting a good job quickly tended to:
Explore – keep their options and their eyes open; stretch themselves by trying things 'outside their comfort zone'; take every opportunity to gain lots of varied experiences;
Connect – build their network and maintain contacts (peers and social contacts as well as experienced professionals); use information from their contacts to research jobs and career paths;
Communicate – adapt their communication to different audiences; learn from others how to engage audiences; introduce themselves effectively; practise;
Reflect – recognise their own skills and can illustrate with examples; differentiate themselves from the competition;
Persevere – learn from setbacks and constantly adapt; start their job search early, learn from any knock-backs and approach the next opportunity positively.
Bouncebackability
This last point of this research which is quite interesting. That of being able to persevere and learn from setbacks is something common to a lot of areas in life. The term  'bouncebackabilty' was coined on the football pitch. The ability to come from a losing position and win, was used originally by football manager Ian Dowie, the then manager of Crystal Palace FC, who described his team saying "they demonstrated great bouncebackability to come from 2-0 down to win 3-2".
The ability to 'bounce back' usually is implying a fighting spirit. And fighting spirit in the face of job setbacks can be very hard, but it is the ability to bounce back that is often a key factor in career success.
Job hunting and Bouncebackability
Can individuals learn to be more resilient, or are some just born with the ability to bounce back from adversity?  Both, according to researchers, whose work suggests that human beings are born with an innate self-righting ability, which can be helped or hindered.  So although it is true that bouncebackability is a trait some of us are born with, testing times like job hunting demand that we push that trait further.
Practising it to make it perfect
The best way to nurture that kind of resilience is to do it with deliberate training and preparation.
focus on maintaining a confident can-do attitude
keep a positive outlook – reflect on what you have achieved not just on what hasn't worked
avoidance of the various kinds of negative thought patterns that can undermine our resilience is sometimes all it takes to bounce back.
journaling good experiences – especially before an interview has shown to have positive effects on confidence and performance
taking a break from job hunting – sometimes it can be relentless. But even if you're in desperate need of a new job, taking a short break from endless applications can help you recharge and get better results
It is hard to stay positive and no one is advocating a overly unrealistic happy-clappy approach. But as the research at Manchester suggests, it is one of the factors that successful people adopt within their career progress. To quote Winston Churchill, "Success is the ability to go from one failure to another with no loss of enthusiasm."