A-level results day are less than a week away now and the tension is mounting!
Will you get the results you've worked so hard for?
Will you get better results than you were predicted?
Will you miss out on the places you wanted by a grade or two?
Whatever the outcome, as the saying goes "it isn't over until the fat lady sings" and don't worry, I have it on good authority that all the opera ladies are on holiday at the moment.
Depending on whether you have done better than you expected or worse than you have expected there are different routes to go down which I'll cover below!
What if you've done better than you expected?
If you've exceeded all expectations and managed to bag some higher grades, congratulations! It's major pat on the back time and hopefully someone will throw you a party or at least buy you a drink or two. Now, before the celebrations start in earnest you've got a decision to make, do you stick with your original choices or do you want to try for something better? If you decide on the latter the Adjustment System is going to be for you. Adjustment is available from results day (14th August) until the 31st August.
When your results are published you'll need to log in to UCAS Track. Here you'll be able check the progress of your application. If you've done better than expected, your conditional offers (CF) will change to unconditional offers (UF). Once they do, you'll be able to register for Adjustment. Unfortunately there is no specific vacancy system for Adjustment. Hopefully you already have an idea of the universities that you didn't think you could get into, but failing that you'll need to do use the UCAS course search. Once you've found some courses that you'd like to get on to it's a case of ringing their admissions offices. Tell them that you'd like to apply through Adjustment and give them your Personal ID. Then have a chat to them about your options and whether they may be able to offer you a place. The only word of warning I'd say at this point is, don't agree to a place unless you're absolutely sure.
What if you've done worse than you expected?
If you haven't got the results you've been hoping before, don't panic … it doesn't have to mean the end of the world.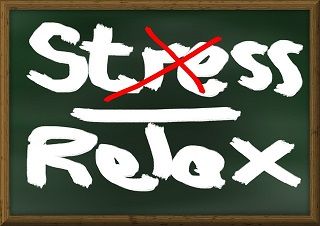 The first thing you'll need to do is check the 'UCAS Track' system. You'll know that you're in Clearing if your Track status says 'You are in Clearing' or 'Clearing has started'. If this doesn't happen straight away and you've only just missed out on your grades it might be worth talking to your university of choice as they may still be considering you.
If and when your status changes to in clearing, the next stage is to start looking at your other options. All the clearing vacancies will be listed on the UCAS website as well as in the Telegraph newspaper. The online list is regularly updated so it's probably best to use that. Once you've found some places that you'd be interested in going to, get on the phone and talk to them about your situation. Tell them that you'd like to apply through clearing and see whether they would consider letting you onto their course.
If your results aren't abysmal and you're fairly flexible on where you'd be prepared to study, there's still a good chance that you'll get a place on a course. Remember; remain calm,  discuss your situation with your parents or adviser and try not to make any rash decisions.
What if you can't get in through clearing?
If the worst case scenario happens and you can't get a place through clearing, then unfortunately if you do want to go to university you will have to wait till next year. However this doesn't have to be a bad thing. It could give you the opportunity to gain more UCAS points, gain work experience or even go on a gap year. If on the other hand you have a change of heart this could be your chance to enter the world of work! Whichever direction you go in, there's no reason why hard work and dedication can't take you to the right to the top!
If you have any questions about clearing or your career choices feel free to send me a tweet @thecareersblog and I'll do my best to help!