Career Resilient People
We have all heard of inspiring story forces of people who have stuck at something and come through despite the odds. Sometimes they make us look ourselves and ask if we have this ability to bounceback. Sometimes these stories seem cheesy and hardly applicable to us at all. But does being resilient actually work in the careers context?
The research in this field is strongly suggesting that it does! Perhaps unsurprisingly those that maintain an ability to 'keep going' despite setbacks – do achieve greater job success. In fact the research suggest that resilience is a greater indicator of success that IQ. It seems that an individual's ability to have the strength and fortitude to overcome adversity, and to keep on moving forward means more of a chance to reach dreams and goals.
The Importance of Resilience
Resilience is an ability to adapt and bounce back when things don't go as planned. Resilient people don't tend to dwell on failures as much as non-resilient people; they acknowledge the situation, learn from their mistakes, and then move forward. A kind of 'stuff happens but it's ok' attitude.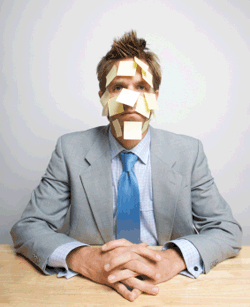 Recent research by Davda (2011) suggests that resilience is valuable trait in an individual as they are able to tolerate the trials of working life better. He identifies seven specific aspects of resilient behaviour which he defines as resilient attitudes and outlines the behaviours which can be associated with each of them:
Purpose – The extent to which an individual has structure, commitment and meaning present in their life.
Challenge – The way in which an individual perceives situations, solves problems and manages change.
Emotional control – The way in which an individual controls their emotions in situations and how they attribute this control.
Balance – How an individual chooses to view the world and the distribution of care and attention given to aspects in their life.
Determination – An individual's ability to remain motivated and bounce-back after difficulty or adversity.
Self-awareness – An individual's belief in themselves and their capabilities, as well as the accuracy of these self-estimations.
Awareness of others (interpersonal confidence) – An individual's awareness of others and how this affects how they behave, including how an individual relates to others.
Career development and Resilience
Careers are an essential part of most of our lives. So it inevitable we will face setbacks and difficulties and being more resilient can help us manage these setbacks better. You can be more resilient in a number of ways. The main way is to develop a sense of 'big picture'. Whilst the current situation may seem intolerable, apart from planning you way out – you can also remind yourself that this will pass. Focus on your next career goal. You can also develop a way of thinking positively, and try to learn from the mistakes you make.
Thinking positive will sound trite if you are experiencing difficulties in job hunting and career planning, but the research is very strong in this area. Positive thinking will reduce stress and having reduced stress will help you make better career decisions and find the best way forward. Honest.