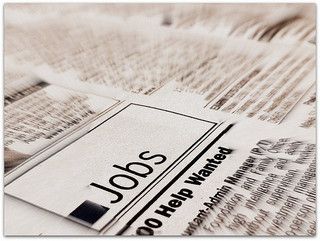 If you've been fighting the good fight to get into work, you'll know that there's nothing worse than being harassed by your loved ones about your progress! Whilst they do this with the best intentions, at best it can be annoying and at worst it can be downright soul destroying!
So is there anything you can do, apart from being super awesome and getting a job right now? My answer is a resounding yes! In today's blog I thought it would be good to explore why they are always going on at you and what you can do to stop it!
Why won't they stop harassing me?
Most often it's because they can't see what you're doing to get a job. Whilst you may be applying for numerous jobs a day, if you're doing it all holed up in your room how are they to know? With a void of information from you, that void will be filled with doubt about your efforts leading to them harassing you morning noon and night! So, what can you do to keep them happy?
Develop a plan and let them know about it!
If they can see that you have a plan, they will feel more comfortable about your situation. A basic plan should involve an achievable goal and some steps that will help you to get there. Build in time constraints for each step to allow you to assess the progress of your plan.
Get in an active routine and keep a record of your applications
Being consistently active in your job search will help you to get you into a routine. Try to treat it like a job. Be up and ready to start your day for 9am Monday to Friday. Set up a good workstation at home where you can search for jobs and take an organised approach to your search. Make a note of the sites that you've used and when and where you've made applications for.
Have a balanced approach
Although the balance may have shifted towards online applications and recruitment agencies, don't forget the more traditional methods of finding work such as talking to employers that you know or making speculative applications. If you're loved ones can see you taking more varied steps towards getting into work, they will know that you are trying your best.
Do you wish people would just get off your back whilst your job searching? Or have you been through this and come out on the other side by keeping them informed? Let us know in the comments below!