Likability Factor
The X Factor is back on TV. It's the familiar cringe telly for Saturday night. And like it or not, there is one thing that creates 'winners' in a public vote; even if they can't string a tune together. It is, as Louis Walsh, says; the likability factor. It can be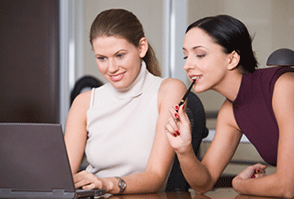 thought of as a 'hidden trait' that will get you recruited over other equally qualified applicants. Some organisations say that this is the key factor they look at after the initial competencies and skills are met. I even saw this trait of likability listed as a specified desirable skills in a job advert last week!
According to author Tim Sanders, contrary to the popular saying, actually life is a popularity contest. We gets jobs, partners, friends all based on how likable we are. He suggests that "the choices other people make about you determine your health, wealth, and happiness. And decades of research prove that people choose who they like. They vote for them, buy from them, marry them, and spend precious time with them. The good news is that you can arm yourself for the contest and win life's battles for preference by raising your likability factor"
What does it take to be likable?
Sanders argues that these are the important factors around likability, and by developing these you will raise you chances of a successful career and indeed, successful job hunting:
1) Friendliness: your ability to communicate liking and openness to others
2) Relevance: your capacity to connect with others' interests, wants and needs
3) Empathy: your ability to recognize, acknowledge and experience other people's difficulties
4) Realness: the integrity that stands behind your likability and guarantees its authenticity
Likability might seem a little superficial, but you might think back to when you were either buying  something from a person that you knew was smart, clever and capable, but you just didn't like – often in these instances people don't end up buying just because of that reason. You may have even interviewed people yourself, who on paper had all the right qualities – but in person they just didn't seem to be that likable. Team fit is a criteria often over looked by candidates.
Evidence for likability at interview
According to Careershub, this 'likability factor' is essential to recruitment decisions and they have identified five traits of likable people that organisations often look for:
1. They're good listeners: they listen more than they talk
2. They're helpful: they're focused on helping others become more successful, not just their own success
3. They're humble: whilst confident in themselves
4. They're respectful:  They respect people's time and attention, regardless of the other person's title, status or background
5. They're positive: they're optimists who have energy and enthusiasm
So it's worth considering the likability factor, and aspects of how you display it if you are job changing at the moment.
Reference:
T. Sanders: The Likeability Factor: How to Boost Your L-Factor and Achieve Your Life's Dreams, Three Rivers Press; Reprint edition (15 July 2006)