Is a Cover Letter really that important nowadays?
Last week I had to convince an MBA student to write a Cover Letter to go with his CV. He said no one ever looks at a cover letter so I'm not bothering. But actually, it's a competitive world and even if you're convinced no one will look at it, why take the risk? I would argue recruiters do read the cover letter as they can help both potential employers (and headhunter or recruitment agency) quickly get right to the heart of who you are and what you want.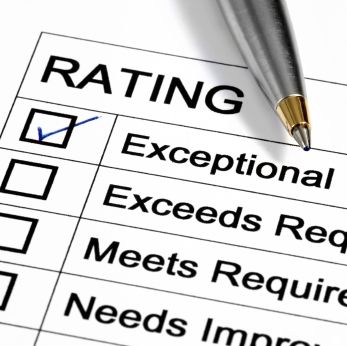 It is debatable whether employers look at the CV first or the Cover Letter. When I'm recruiting I tend to look at the CV for the first scan (checking to see if the main and essential criteria are met) then look at the Cover Letter. Others may look at the letter first, then on to the CV. Either way, the importance of a well written Cover Letter cannot be over stressed.
The CV is usually written in short sentences and bullet points. The Cover Letter is written in longer prose and so demonstrates your style of writing, coherency, and ability to write so as to make your point. You can use the letter to really write a compelling and interesting narrative on you and your suitability for the job. The key is to make it punchy, clear and salient.
A good covering letter will:
Will show how committed you are to the job in hand
Demonstrate your suitability with well-chosen examples
Bring out elements of your career/education that aren't covered in your cv
Make a good an impact
Cover letter essentials
As with all parts of your application you need to be selling yourself, and the cover letter is the part of your application where you can be more interesting and engaging, by using interesting words to illustrate your point. These are some essentials to remember:
Start with a good opening but keep the style formal and say why you're applying
Make sure the language and punctuation is correct – get it checked if in doubt
Don't ramble, get to the point as quickly as possible, avoiding any unnecessary elaboration
Keep to one page if you can
Try to be interesting and bring out key examples of your suitability.
Relate your experience to what they are looking for. Very often I see cover letters that don't make a 'bridge' to what a candidate has done, to what they could do in the new job. You should refer to their company and the job within your letter. Discuss their new products or technology launches, or what new research the department is undertaking. It's important to demonstrate that that you have done your research; it shows your interest in the company. Talk about why you have selected this university or company specifically – show why you want to work in that job or organisation. This shows commitment.
End well
Try to give a good last paragraph and end with a positive. Even something as simple as "I look forward to hearing from you" gives a good first impression and that you are hoping to take things further. Enthusiasm, commitment and knowledge are the key things that your cover letter should convey.