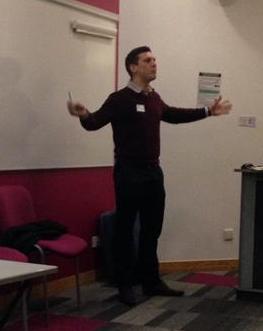 Each year at Sheffield Hallam University we invite journalism and media graduates back to the institution to give tips to our undergraduates on how to clinch their first job.
The event occurred earlier this month and saw 25 graduates working for local newspapers, TV news programmes, radio stations, marketing companies, private businesses, magazines and Higher Education institutions return to the department beaming with confidence and enthusiasm.
The advice they gave, which I live tweeted, was full of useful insights which could be applied to a variety of careers in both academia and industry.
Here is a round-up of some of their best tips:
Read the job specification very carefully and tailor your CV to the essential criteria making sure your relevant experience is clearly spelt out and near the top.
Get creative with your CV to make it stand out, even pay a designer to jazz up the content for you.
Think about all the experience you have even if at first it may seem unrelated, working as a volunteer, writing your own blog or even working in a bar can demonstrate a range of skills including team work, responsibility and communication.
Research the place you are applying to. Find out what the department specialises in, who works there, what research they have conducted and have this info at hand to impress at the interview or in your supporting statement.
Contact the organisation before you put in an application. Most academic job adverts give a contact for an informal chat and this can be a really useful way of having an off the record chat about what they are really looking for and whether you may might the criteria.
If you know anyone from the organisation that is not involved in the job selection panel then see if they can give you any additional insights or tips.
Make yourself known to the organisation in advance or any formal vacancies. Identify where you want to work and do guest lecturing or associate lecturer work to get to know them and so you are already high on their radar.
If you don't get shortlisted for interview or don't get through the interview stage then always ask for feedback. It is the best way to learn where you are going right and where you need to improve.
Give up, giving up. You have to be determined to get a job and you have to put the effort in when it comes to applying for and preparing for a job.
Finally, turn up to the interview on time, be smart, polite and friendly and let your personality shine through. Bring examples of your work (such as journal publications) and think about using a tablet to illustrate your work if it is something more visual or online based.