Writing an effective career profile for your CV or resume
I used to be ambivalent about profile pieces at the top of a CV. Most of the ones I read were an odd selection of words that seemed disembodied from the main CV. That is until I read some that really stood out and 'sold' the candidate. The key thing that all these successful profiles had is that they were clearly written in relation to the specific job and organisation being applied to. They had details of the criteria the employer was looking for and were interesting and engaging to read. They didn't sound arrogant or over the top – as many candidates fear, but they did use positive language.
How to write a winning profile
In writing the profile piece, what you are trying to do is grab the reader's attention. It needs to be short – no more than about 4/5 lines (250 words max). You don't want it to be a re-hash of your cover letter. But it does still need to flow well and encompass a 'summary' of you and what you are offering.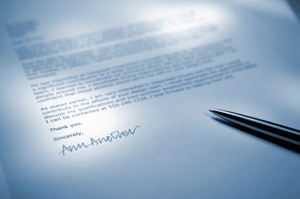 Tips in writing your profile
What to call it? You could go with a simple "Career Profile," or "Professional Career Summary." You could even say "Academic Career Profile"
In addition to a summary of you, you should also think about your career aim – and say something in relation to what the job is you are applying for;  eg, "I am now looking for my next step in Industrial Research". This gives the employer an understanding of your goals and motivations.
To help you make the profile succinct, I suggest you start by writing out a bullet list with four to six points that you feel are your most impressive skills or achievements. Think about those that really apply to the job you are looking at. You don't want to bring out information that is contained elsewhere on your CV, such as the university where you obtained your PhD degree or vast details on your thesis.
For each of these bullets try and think of a quantifiable piece of evidence that illustrates this skill. This could be research related – if you are going for research jobs, but don't forget to include the other skills that show wider skills – for example the client relationships you developed you had during your time as a consultant, the management skills you had as department leader etc.
Now take these points and form them into a short paragraph. Use strong action verbs where possible; such as "initiated," "lead on" or "took responsibility for"
Write out your profile and make sure is looks like it matches your CV and Cover Letter. The idea is that the Profile flows well, and offers a short but interesting insight into you and invited the reader to look at the rest of the CV. You don't need to make it third person – unless you really want to. I think first person is best – it is obvious you are writing about yourself here and why you want the job you are applying for.