Last week Esther McVey uttered the very unhelpful words that "young people need to start at the bottom and work their way up", a blame assigning exercise if ever I saw one. It's the youth's fault I tell thee, not the government!
Whilst her words may have smelt of Tory propaganda, in her stench she may have been inadvertently 'right.'
It seems that we may be on the verge of a boom in 'entry level' jobs albeit in the digital world! This comes as good news for young people that have hit historically high levels of unemployment since the recession.
Bubble Jobs Managing Director Adam Butwilowski told Recruitment International UK "as the digital industry continues to grow and become more important, we're definitely starting to see a commitment from brands when it comes to driving new talent into the industry.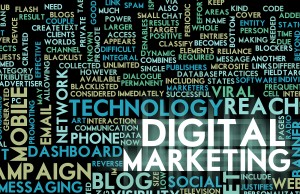 Although our board was mostly dominated by mid-senior level positions in 2013, there were a significant number of more junior jobs available than ever before. These roles called for candidates with a number of core digital skills which young people already have, as well as an ambitious, positive attitude and a passion for digital."
"We are just three weeks into 2014 and are already starting to see an increased number of junior/entry-level jobs available on the site from a number of well-known brands."
As more and more companies bolster their digital footprint well see a greater focus on digital marketing, social media and online customer service. Add to this Google's recent algorithm changes driving the need for quality written content over 'content farmed' twaddle, we're going to see many more content/blogging roles in 2014.
So, what next?  
If you're interested in moving into an entry level digital role, now is the time to start showing that you have the right experience.
Develop a well-rounded social media presence that shows to an employer that you know how to drive engagement in a professional manner.
If you're interested in blogging roles, the number one thing you need to do is start blogging. Write guest posts, review your favourite brand or products and ensure that anything you post up is well written and promoted through your social media outlets.