In this guest blogpost we hear about a forthcoming event which focuses on the role of the media in muslim-majority countries. Scholars are also very welcome to submit papers for panel discussion by 31 July 2016.
Internet penetration of the Middle East and South Asia is large and growing, and this allows a profusion of new information and the formation of interest groups that can campaign for rights and recognition. Will a long-term result of this be the undermining of the monopoly of the state and the patriarchal family over individual identity, and the emergence of new subcultures? Or will conservative forces ultimately stifle these fledgling forms of resistance? It is in the media that we see the potential of globalization played out, whether in compromise and consensus or in conflict and censorship.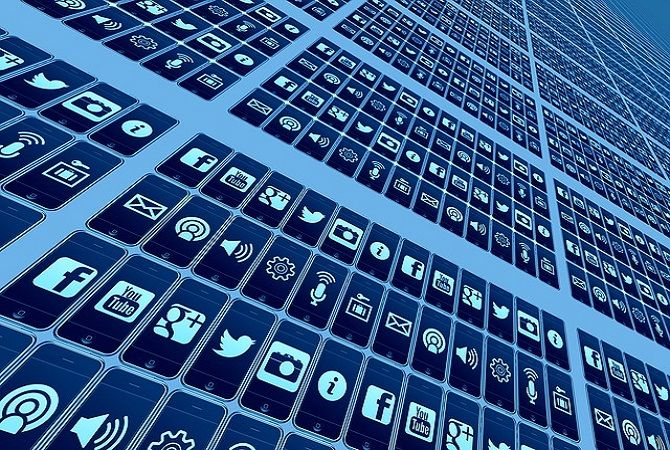 On the 3rd-4th November, London's Institute for the Study of Muslim Civilisations hosts a conference to examine the role of the media in Muslim-majority countries, where I will be chairing a panel. This focuses both on the role that different media have played in restructuring regional politics and the role of media in linking the region to the wider world. This conference engages directly with the Institute's commitment to investigate both the past and present experiences of Muslim cultures worldwide and to understand how Muslims receive and adapt ideas and technologies developed in the West to their own circumstances and traditions.
One specific issue that this conference will address is the role of media in promoting the 'invention of history'. The role of the heritage industry has long been a subject of study in the West, but it has not received so much attention outside it. This is an important desideratum in a world where many countries use nationalist histories or state-approved religious curricula. For many citizens of countries such as Pakistan or Syria this has been the only source of knowledge of the past.
The construction of a national or religious past is not only a subject for specialists in education. An important symptom of how this national history is being deployed or challenged at any given moment is its media representation. The workshop will examine areas ranging from the elaborate and luxurious representation of a romanticized Ottoman past in the soap operas of Erdogan's Turkey (BBC Magazine :"The rise of Turkish Soap Power") to the idealized 'golden age of Islam' portrayed by ISIS in its online recruitment. Analysis of these media constructions of the past is crucial to understanding how present day actors see themselves and wish to be seen.
Another area where this workshop will contribute to scholarly discussion is the role of media as a vehicle of popular resistance. Many Muslim majority countries have, or have had, experience of authoritarian rule, where censorship was an important part of creating a national or religious body, through the exclusion of false information.
Finally the workshop seeks to examine the use of images and iconoclasm in the media. The representation of Muhammad and the treatment of the Qu'ran are obvious areas where the boundaries of acceptable satire differ starkly between different traditions. Though some Islamic cultures have long represented the human form in art, one effect of the democratization of the media has been growing sense that human representation is forbidden in Islam. This has made representation a 'bright boundary' for the treatment of Islamic topics in global media, and an obvious area where offence might be caused or sought. By a similar token, the treatment of non-Islamic or pre-Islamic monuments, and the dissemination of their images in media, is another obvious area where symbols stand for peoples, religions or civilisations. The destruction of monuments, or their defence, can act as powerful totems of religious or national identity.
This conference is open to all interested parties and has attracted an impressive lineup of keynote speakers, including Marwan Kraidy, Jamal Elias, Peter Mandaville, Daya Thussu, Youssef Kanjou and Hafez Al Mirazi. Scholars are very welcome to submit papers for panel discussion by 31 July 2016.
For more information, or to register your interest please see our event page.
Philip Wood is an Associate Professor at Aga Khan University's Institute for the Study of Muslim Civilisations. He formerly taught at Cambridge and SOAS. He is a historian of late antiquity and the early Islamic Near East and his interests include the contemporary reception of early Islamic history in school curricula and the media. See Philip Wood's blog and find him on Twitter.