Whether you are in the final stages of your doctorate or have just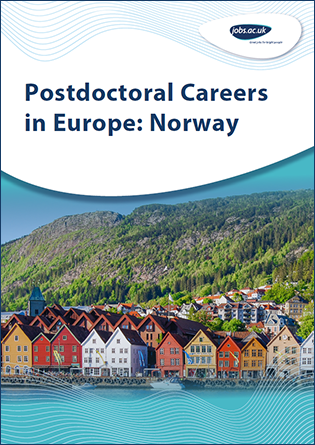 finished, you will probably be planning your next career move. One of the questions you will be asking yourself is whether to stay in your native country or embark on an academic career abroad. If you decide on the latter,  Europe will almost certainly be on your shortlist of possible destinations.
This eBook is for postdocs interested in starting or continuing their academic career in Norway.
Norway has been named one of the most beautiful countries on earth. But there's more to this remote Northern European nation than stunning fjords and glaciers. Foreign academics will find an ultra-modern country with an inclusive higher education system, unique research opportunities and high quality of life.
In this eBook, you will find out about the Norwegian higher education system, and gain valuable insights into funding options, career advancement, the job market in Norway and practical ways to get a foot in the door.
Search for your next role in Europe here