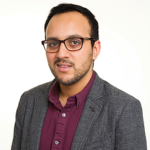 We're delighted to bring you a blogpost from Arun Verma, PhD student at University of Dundee (who has just submitted his thesis). Arun is also one of our past correspondents, who writes today as a guest blogger.
Recent conversations with colleagues have kept bringing up this notion that academic research is a game to be played. (It's also something that was talked about on a Thesis Whisperer post.) In fact, one individual recently said to me that "you've got to play the game" in research. Hearing this took me by surprise and disappointment. On the one hand, I've always thought of research as making a difference and a way to contribute something back to society. On the other hand, I completely understood that you have to meet certain requirements to succeed in research (usually by having lots of publications).
This got me thinking about what the 'research' game is and what this means in relation to academia. In its most simple definition, I think of a game where individuals or teams compete to win something. Games typically involve strategy, survival, resilience and needing to better yourself in order to advance your success ahead of others.
I know what you're thinking, that already some of these are skills that you have had to develop during early career research. (There's another great Thesis Whisperer blogpost "We need to talk about competition" that confirms this.)  In addition to developing these skills, you need to meet certain requirements like having publications, conference presentations, teaching etc.  Just having a PhD is not enough anymore, we (as PhD students and even Early Career Researchers) are expected to deliver much more than just a thesis. Given that the scope of research is constantly changing, how do we 'play the game' – if that's what we want to see it as? When will enough be enough to demonstrate you can be a good researcher?
Do you want to play?
I wanted to use this post to make sense of what the game of academic research actually looks like, and will break it down here in the form of 'Shoots and Ladders', the "Research edition".
This board game demonstrates that research careers are about opportunity and risk.  Sometimes, making decisions between what may help you up the ladder and what may bring you down can be the toughest part. However, I have heard colleagues talking about luck and flexibility as key to winning the research game.  In true game tradition, perhaps using a pair of dice to guide decision making is one way to navigate a research a career?
What do you think? What game do you think represents the academic life? Is it helpful to you, to think of research as a game?
We'd love to hear from you: you can leave a comment below, or tweet at us.
About the author: Arun Verma is a PhD student at the University of Dundee Centre for Medical Education. He is currently a Staff Tutor on the Master's in Medical Education programme, as well as engaging in equality and diversity consulting roles.  Find out more on Arun's website.