Since Piirus has just published an infographic on collaboration, we're taking a look at a few infographics relating to the theme of academic writing, to tie in with this year's AcWriMo.
Here is a brief selection of favourites from the Piirus blog editor.
1) Part of a series from North Carolina State University, this one starts with things to avoid, i.e. common reasons a paper is rejected: perhaps it is a good idea to keep these in mind when you begin. It also features a tip that I practice myself: once you start a project, keep it on your screen.
2) As a librarian by background, I have to include an infographic on the literature review process. There is a lovely infographic on this website for nurses, although it is relevant to other disciplines too.
3) Here are a few general tips on how to focus. My favourite is to make a list, and make it short.
4) And lastly, a few things to watch out for (or feel good about yourself that you don't do!).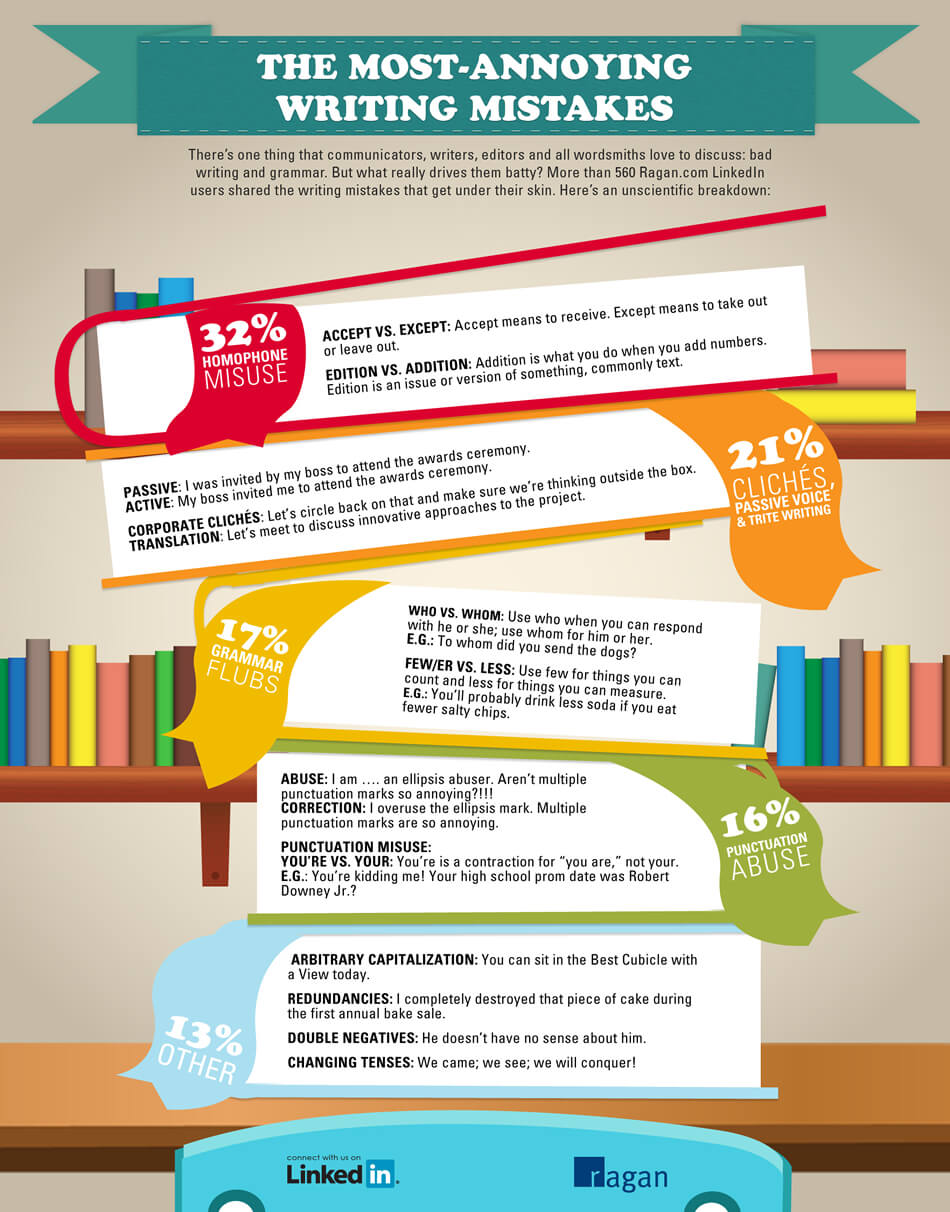 Which infographics relating to the theme of academic writing do you recommend? Leave us a comment below or get in touch directly.
You can follow @Piirus_com on Twitter, look out for our tips with the hashtag #piirustips and tweet your own tips with #piirustips.