In the opening blog of this series, I outlined six issues that are currently undermining the efficacy of research communication. Here, I focus on one of these: "Communication in practice", and I outline the tension between research and its communication, along with communication's near cousin, advocacy.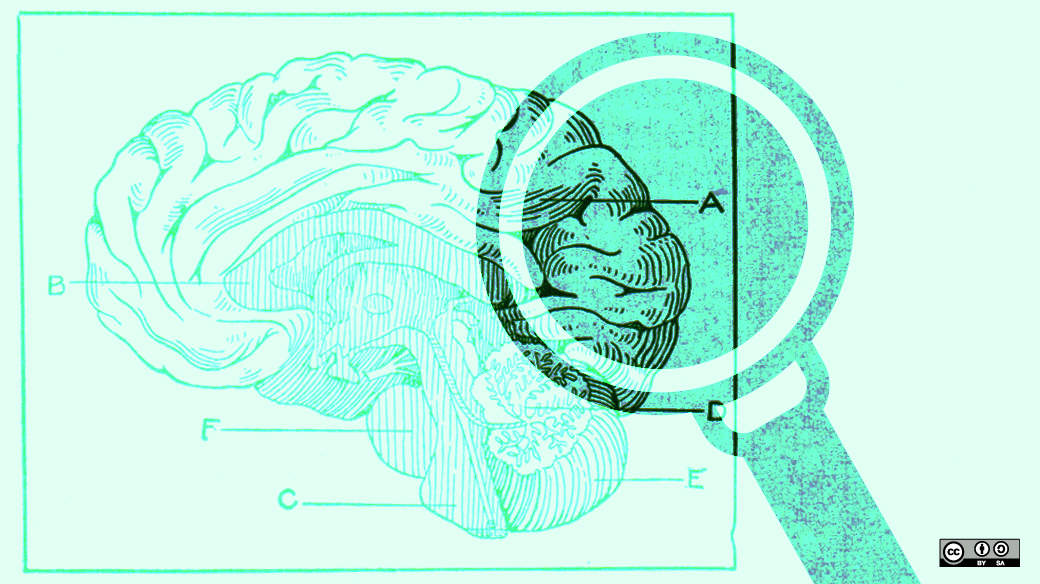 Communication, advocacy and scientific credibility
It is fair to say that some researchers are wary of communication and advocacy. I have heard senior and well respected researchers say that scientists should not communicate their research beyond the high-ranking journals that they had the good fortune to find their work in. Their argument being that it's a grey area between communication and advocacy, and there is a potential for misplaced influence.
I have to be honest, I always thought these people were blue skied bozos who were fearful of the real world. And while I have always advocated for the active communication of research, I'm beginning to see that I may have been wrong to do so, in some respects. In our current times of research impact, the celebrity academic, and social media, it's not so common any more to hear academics (openly) talking disparagingly of communication.
The demand for and incentives to communicate research are increasing year on year, it seems. We blogged last year about the upshot of the UK's Stern review and its focus on impact, for example. Such a direction could have many benefits for the world we live in, and the kinds of societies we want to live in. But evidence should not be branded, marketed and sold to the highest bidder. Professor Graham MacGregor's interview on BBC Radio 4's The Life Scientific provides a very important example of the need for scientists to get their communication right.
Evidence needs to be tested and reviewed, as does its application in policy and practice. The way to get beyond any scepticism towards research communication is to create a healthier, more democratic approach to evidence communication and use. But how do we get there?
We need to define what research communication is
We need to describe what research communication looks like, and how it should be undertaken. It's time for a public undressing of research communication and for a wider discussion on how the practice of communication should be steered or governed. According to Professor Roger Pielke Jr. at Colorado University there are 5 modes of science communication,[1] which I shall overview in full:
The Pure Scientist – In the real world this role doesn't really exist. Grant funding comes with an expectation of impact and relevance, making it difficult for any researcher to maintain the pure scientist role.
The Science Arbiter – This role supports a decision maker by providing answers to questions that can be addressed empirically, using the tools of science.  In the UK, we are most familiar with the role of Chief Scientific Advisors. However, the objective nature of these roles can easily be called into question, especially given that advisors are never far from political influences.
The Issue Advocate – The defining characteristic of this role is to push for a single preferred outcome among many possible outcomes. And while advocacy among scientists is often viewed pejoratively. It's important to recognise that scientists are citizens and as 'experts' within a healthy democracy (my emphasis) they should have an important role to play in public debates (but the nature of these debates, or lack of them, could well be a problem – I will come back to this shortly).
The Honest Broker of Policy Alternatives – The defining characteristic of the honest broker is a commitment to clarify the scope of possible action to empower the decision maker. Sometimes honest brokers are unnecessary in a political setting, for instance, when advocacy groups collectively cover the scope of available choice. But sometimes policy making would benefit from greater clarity on choice.
The Stealth Issue Advocate – This role is characterized by the expert who seeks to hide his/her advocacy behind a facade of science, either pure scientist or science arbiter. This role seeks to swim in a sea of politics without getting wet. It is the fastest route to politicizing science.
Each of these modes of science communication can be witnessed in most democracies. Together, they highlight the complexity surrounding how research and science are communicated, often without due process and transparency. They raise some bigger questions about the way evidence finds (and should find) its way into policy.
A system of effective research communication remains opaque
I agree with Pielke, it is important to recognise that scientists are citizens and as 'experts' within a democracy they should have an important role to play in public debates. But these debates take place at numerous levels, in all kinds of places, without reference to a broad base of evidence. And this is the heart of the problem: Policy making is not always transparent, debates and meetings are not always public and decisions are often made behind closed doors[2], so we have no way of knowing upon what evidence they are based. This means that whether we want it to be, or not, science and research communication is a veiled practice – principally because we live in a veiled system of decision-making.
We need an improved system of evidence use in public policy
Some of the big scientific debates that took us into the 21st Century have not been clearly resolved, despite the plethora of evidence that has been produced over the last 16 years. Climate Change is one of the biggest and most debated. The scientific evidence is unequivocal but it's not in everyone's political interest to acknowledge we have a major problem.
We can't stop politicians like Donald Trump making decisions that he believes will benefit the US economy but we can seek ways to use evidence more transparently, more systematically and more deliberatively, in tune with the finest connotations of democracy. (Yes, everyone picks on Trump: this is an obvious example, but the problem is ingrained throughout every level of our democracies).
We need to create greater literacy around evidence, and around the processes by which evidence is reviewed and discussed. Only then can we use evidence to bring politicians like Trump to account, with a greater level of public scrutiny. Evidence will always be influenced by politics, but we can do a great deal to produce a much healthier system.
But what kind of research communication system do we need?
In my next post, I will look at what shape such a system might look like and drawing on current best practice explore how we can begin to communicate and objectively review the plethora of evidence out there – even in non-democratic contexts.
Further reading
If this issue is one that you think is as important as I do, then you'll want to read more. Here's a list of related content from around the web:
Activism or research communication? Research organisations could be muzzled by UK charity anti-advocacy clause
In this blog, James Georgalakis explores how the UK government's anti-advocacy clause for UK charities could affect research organisations.
Responsible Advocacy in Science: Standards, Benefits, and Risk
This report, prepared for an event convened by the American Association for the Advancement of Science, looks at the special role scientists play when their communications move beyond reporting and explaining, to advocating.
Beyond Science Communication: Informative versus Prescriptive Advocacy
Elizabeth Hadly (Stanford University) and Anthony Barnosky, (University of California, Berkeley) make a distinction between 'Informative' and 'Prescriptive' advocacy.
Science: Blind Date, Advocacy, Advice or Communication
A general discussion about the merits of science communication and advocacy.
Does Engagement in Advocacy Hurt the Credibility of Scientists? Results from a Randomized National Survey Experiment
I think its title captures this one!
[1] Paraphrased from: http://rogerpielkejr.blogspot.co.uk/2015/01/five-modes-of-science-engagement.html .
[2] https://www.instituteforgovernment.org.uk/blog/behind-headlines-just-how-transparent-policymaking
[3] https://climate.nasa.gov/evidence/
[4] https://ec.europa.eu/clima/news/articles/news_2013092701_en
Image credit: CC BY-SA, via opensource.com on Flickr