Denise from London responded to our social media post calling for story sharing as she gained her role through our site and agreed to answer some questions:
Please tell me a bit about yourself, your education and career path before you secured the role:
"I starting working after I finished my A-Levels, initially as an intern in Human Resources in local government, which led to a dream job in Communications, working in Events.  This role expanded into Events and PR and then Events and Campaigns. I then decided to go to University, which eventually led to me looking for a new role as my current role clashed with attending evening lectures at Birkbeck, University of London."
How long you were looking for a job?
"I was looking for a role on and off for about 6 months. It was the time of recession so I was aware that it might have been a little harder to achieve.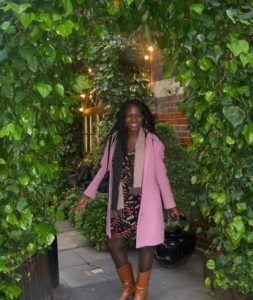 How often did you view jobs on our site?
"I had subscribed to receive job roles around the salary I was on, so although I may not have been logging on to the site very often, I was reading the ones that came through my inbox, an invaluable service which meant I didn't miss an opportunity. I'm still subscribed to the service as although I already have a great role, I have a heart to help others make their move into events as I now have."
Have you read any of our career advice articles or watched our videos or vlogs?
"I read an article about organizing an event. I think you read which ones are similar to what you want to do."
Would you recommend us to colleagues, family and friends?
"I would definitely recommend www.jobs.ac.uk to others. Without it, I wouldn't have got my role, and it also opened up doors for many interviews. I didn't even think about working in education until this site came up!"
What do you like best about jobs.ac.uk?
"That it has all the educational roles in one place; and it's something I didn't consider at the time, but without www.jobs.ac.uk, I could have stayed in my role and thought 'this is the best I can do'. But there's so much more out there – even beyond our wildest dreams!"