Content provided by Andy Tattersall. @andy_tattersall
Part 2:
Being a digital academic helps solve problems in inventive ways
Technology is often about solving problems and within academia there are many of them. For example not everyone will want to spend their time reading your paper or report, especially in a world that is increasingly pressured time-wise with increasing demands on our attention spans. So if you have written a 100,000 word thesis or published an 8,000 word research paper, there are things you can do to make it more accessible. Firstly you can record an audio podcast lay summary of your paper and possibly ask a colleague to interview you. All too often academics work on the notion that their research makes perfect sense to a wide audience, when it might not be the case. By asking a colleague to ask simple questions about the purpose, methods and results of your research, it can help make it more accessible to others. Podcasts are easily shared and can be embedded into webpages and blogs quite easily. Followers and colleagues can listen to it whilst travelling or in the office and share it with others, whilst video and animation are particularly good at helping explain problems or discuss ideas. Tools like The Journal of Visual Experiments (JOVE) allows researchers to make a video of their lab research to complement their research paper. This solves the common problem of researchers in labs failing to replicate the experiments of others when following the instructions in a paper. Video can aid research projects such as clinical trials and recruitment by connecting a human face with the work. Participants can be made to feel more at ease by seeing who is leading the research, whilst their explanation of what will happen in the research study can be delivered in a more personal and informal manner than that which you would find in the documents that accompany the research.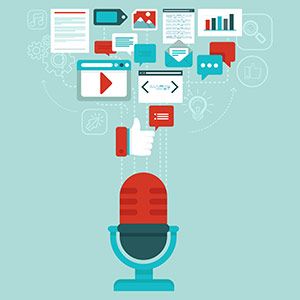 Being a digital academic helps you stay ahead of the curve
Tools like Twitter are incredibly good at building personal learning networks, provided you follow the right people. Social networks allow early career researchers to tap into the knowledge of their senior peers and experts. Some of these experts will share their latest findings, musings and research, and all of this can be very useful when trying to stay in touch with the latest hot topics in your research area. Using these tools can be quite rewarding as it allows you to capitalise on new ideas and put them into practice. One example was that of MOOCs and their impact on university teaching, promotion and technological development. For example, I was following several education Twitter accounts based in the United States in late 2011, early 2012 when the term 'MOOC' started increasingly being used. I followed this topic and started to build a case as to their use which I shared with the Director of Learning and Teaching in my department. The evidence that MOOCs were going to be a global phenomenon  lead us to build a team of specialists and run the first MOOCs at my institution. This resulted in me and seven colleagues receiving senate awards for excellence in learning and teaching, and in turn becoming lifelong members of the University of Sheffield Senate Fellows in Learning and Teaching. So by using social media it is possible to spot opportunities and take advantage of them if you build the right network.
Technology is an enabler
Technology is about enabling rather than creating barriers, but it is always important to take heed of the issues that come with digital technologies. These can include distraction, negative feedback and making mistakes in their application. Yet these problems exist in real life situations – researchers do have problems with procrastination and distraction, they will experience negative feedback in person and will make mistakes. The key is to try and negate them in the best way possible. This means thinking carefully about what you say and share on the web, as once it is online it could stay there for a long time. The main thing is to enjoy what you do and understand the reasons why you might employ a technology online. You may not get it right every time, no one does, but the fear of failure should not be a barrier as with anything in life as it is part of the learning curve. If in doubt when communicating and writing for the web, ask for advice from those in your personal learning network, whether that be in your office space or cyberspace.