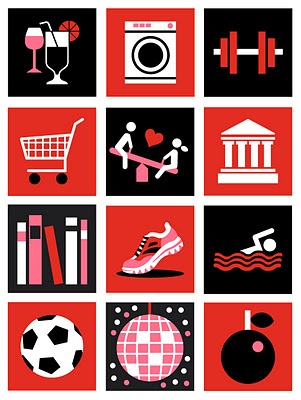 A few weeks ago I posted a Tweet in the form of a #TipOfTheDay. It was a bit of a throw away comment that alluded to not including interests on your CV.
Here it is: Your interest in stamps will not be a deciding factor when choosing between candidates! Keep your CV relevant to the role #TipOfTheDay
This simple tweet helped to spark debate about including interests on a CV so I thought I'd go over some of the opinions to help you form your own.
Add something unique to your CV
Recruiters and HR professionals see lots of similar CVs everyday. Including something unique and interesting can help them to remember your CV. In a pile of a 100 CVs of a similar quality, including an interest could help you to stand out from the crowd and help you to get to the interview stage.
Generic interests are dull and pointless
Generic interests are my number 1 turn off when looking at a CV. I can't tell you the amount of times that I've read variations on "I like socialising, going to the cinema and reading." Well that's great to know, but so does everyone else. Tell me something interesting and specific about yourself. For example if you support a cause and you've completed a ten mile fun run dressed as a badger, that will tell me a lot more about youself than just putting the statement, "I'm a charity fundraiser."
Avoid things that could be off putting
Once when reading a CV I noticed that in the interests section they had noted that they were a fan of organised events such as going to the theatre or musical performances. OK, nothing wrong there you might think. Unfortunately they had followed up the statement by saying that they preferred going to organised events rather than just going to the pub.
Whilst I understand that they were trying to give a little insight into their personality they were effectively insulting hundreds of employers who enjoy a nice drink down the pub.
Is it better to include no interests section?
At this point I am going to give my own opinion. If you are going to write generic interests like "I like swimming" or something potentially off putting such as "I regularly go fox hunting," I think it's best to leave the section off entirely. However as you can see these are the two worst case scenarios. If your interest can show that you have additional traits or skills then it is far better to include some.
For example if you're the captain of a team or if you've raised x amount of money for a charity or won an award, including this information can show to an employer that you're a leader or that you strive for success.
Have you ever put off an employer by including something in your interest section? Or have your interests managed to bag you an interview or a job?

Let us know in the comments below!